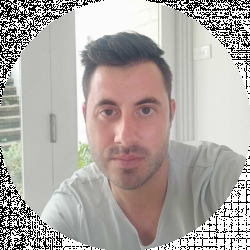 Latest posts by David Borgogni
(see all)
With so many BMX brands on the market, it can be incredibly overwhelming trying to figure out which company to choose. This is even harder if you are new to BMX and don't want to put in hours of research. Luckily, I have created a guide to the best BMX bike brands to save you time and effort.
I will go through the things that you should think about before choosing a brand to buy your new bike from, the pros and cons of BMX brands, and I will also list the top BMX brands for 2022.
Bottom Line Up Front: My top pick is Redline BMX Brand. Since its inception, they have been at the forefront of BMX culture, and the company has been producing excellent BMX bikes across different disciplines since the early 1970s.
With their focus on quality and performance backed up by their in-house riding teams, there isn't much negative to say about Redline. While they aren't the cheapest BMX brands, the extra money you pay ensures you get a high-quality, durable, and top-of-the-range BMX bike.
At a Glance: Best BMX Gear Ideas
Some of the best BMX gear you can buy are:
Why Should You Buy From a BMX Brand?
Purchasing a new BMX bike from a trusted brand has several advantages.
A good quality BMX brand will sell durable and high-performing bikes that offer the best value for money. While buying a BMX from a lower quality brand might save you some cash, it likely won't provide as good durability or performance.
This can lead to replacing certain parts or components, which can cost you more money.
Things to Consider When Choosing a BMX Brand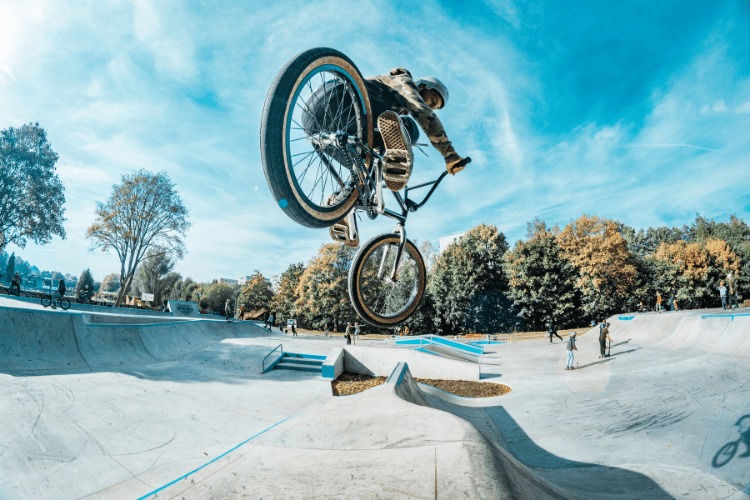 There are a lot of different brands that sell BMX bikes, so choosing one requires you to think about certain things.
Design
Some BMX brands have their own unique style and design for the bikes that they sell. This has resulted in many people becoming attached to a particular brand based on aesthetics.
If you favor one BMX design, you can gravitate to a specific brand. However, while style and design are an important part of BMX culture, there are many other things to consider before choosing a BMX brand.
Cost
Cost is another important thing to think about because some BMX brands will offer cheaper bikes, accessories, and gear than others.
Many budget BMX brands cater to those who don't have a lot of money to spend on a new bike. Also, several high-end BMX brands focus on the luxury market with bikes that come packed with more features and better performance.
Before looking at the bikes that certain BMX brands offer, set yourself a budget and work out what you can afford to spend on a new BMX. This will help you to potentially filter out certain BMX brands that will be out of your budget. However, many brands do offer both expensive and cheap BMX bikes to cater to everyone.
Versatility
The range of BMX bikes that a brand sells should also come into your decision-making.
BMX encompasses a broad discipline, and there are many BMX bikes for different purposes. There are many types of BMX bikes, including street bikes for performing stunts and everyday riding, racing bikes for BMX races, and flatland and dirt bikes.
Some brands specialize in a kind of bike, and it can be a good idea to choose them as they put their resources into one discipline, which can mean you get a BMX specific for your needs.
Reviews
A solid indicator of a high-quality BMX brand is the number of positive reviews they have from other customers.
This should apply to any BMX bike, accessory, or component. However, if a BMX brand has a lot of positive feedback over time, it is generally a good indication that they sell high-quality BMX products.
All the top BMX brands I have listed below fall into this category.
Durability
Your new BMX bike needs to have a high level of durability, especially if you are undertaking particular high-impact cycling or riding regularly over rough terrain.
Some BMX brands offer bikes that are more durable than others. You should check out the material and construction of the bike you intend to purchase to find out if it can withstand the type of cycling you do.
For example, BMX bikes for freestyling and performing stunts will require more durability than a bike for park-style riding.
Customer Service
One thing that often doesn't get talked about a lot when looking at different BMX brands is their customer service.
Many of us pay a lot of attention to the quality of bikes, the variety available, and how much they cost; however, customer service is a vital part of a brand's identity.
You can generally gauge the quality of customer service through reviews of people who have used a BMX brand. When it comes to sorting out a faulty item, returning a component, or making use of a BMX bike warranty, good customer service goes a long way.
Warranty
The warranty is an essential feature to consider. BMX bikes can take a beating depending on the type of cycling you do. So, it is important that if something goes wrong or there is a manufacturing defect, it can be fixed within the warranty period.
When you look at BMX bikes from each brand, ensure you check out how long the warranty period is and what the warranty covers.
Some of the most common warranty types with major BMX brands include:
Lifetime Warranty
Limited Manufacturer Defects Warranty
Lifetime warranty against defects in materials and workmanship
Limited "crash replacement" warranty
Certain BMX warranties will only apply to specific parts of the bike; for example, the frame might be covered, but other components aren't.
The Major Differences Between BMX Brands and Other Bike Manufacturers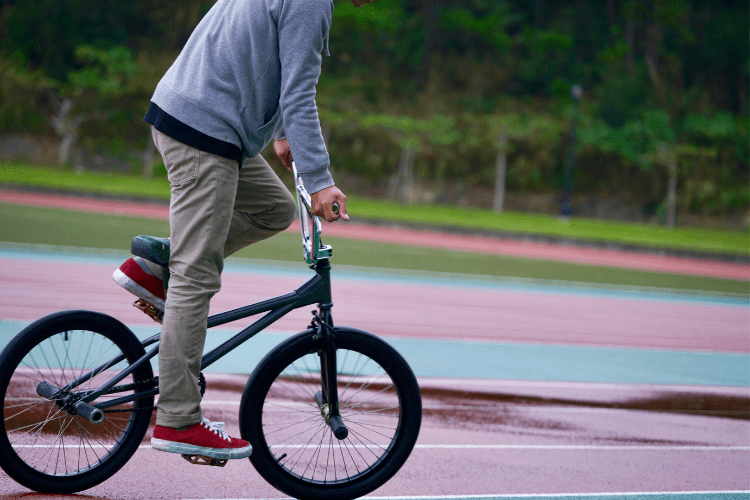 The main difference between BMX brands and other manufacturers is that BMX brands will focus their efforts exclusively on BMX.
This means that the bike you are purchasing from this brand will have been manufactured for certain types of BMX cycling, such as freestyle, racing, or dirt jumping.
Other bicycle manufacturers may produce some BMX bikes, but their range might not have the same quality if they don't focus specifically on BMX.
BMX-only brands will often cost more money as their bikes will be of higher quality and also specific to a particular riding disciple. You can usually pick up BMX bikes from other brands, but they might not have the same quality you need.
Advantages of Using BMX brands
Going for a specific BMX brand can have several advantages, which include:
Performance – BMX brands focus solely on BMX bikes, so this means you can buy a new bike with the best performance for your chosen BMX discipline.
Variety – Most BMX brands will sell bikes for various types of BMX riding. This includes street and freestyle bikes, dirt jumping, racing, and more. So you will be able to find the best BMX bike for your needs.
Warranty – As certain types of BMX is hard going and can put a lot of pressure on your bike, BMX brands often provide a better warranty than many other cycling manufacturers.
Durability – Buying from the best BMX brands should ensure that your bike is durable and can withstand impacts, bumps, and everything else associated with BMX riding. Buying from poor-quality BMX brands might save you money initially, but you will probably need to replace your bike sooner.
The Disadvantages of using BMX brands
Buying from a BMX brand has a lot of advantages; however, there are a couple of drawbacks:
Cost – The best BMX brands will often cost more money to buy from; however, the initial cost is offset by the fact you are getting a high-quality and durable bike.
Choice – There are so many BMX brands out there, and figuring out which one you should buy from isn't easy, so the market can feel very overwhelming. Luckily my list of the best BMX brands below will help.
Selection Criteria
There are numerous BMX brands out there that you can explore if you want a new bike. However, the market can be confusing and overwhelming as there is such an abundance of choices. To create my list of the best BMX brands, I needed to filter my options down to a reasonable number. I applied the following to do this:
Cost – I have included some brands that sell more expensive BMX bikes; however, I wanted to keep the price range reasonable. So, I have included brands that offer BMX bikes to suit all budgets.
Variety – All the BMX brands on my list sell various types of BMX bikes such as freestyle, street, racing, and dirt jumping bikes.
Durable – The BMX brands I have chosen are known for producing durable BMX bikes, so you won't need to replace your bike from these brands anytime soon.
Reputable – Some of the BMX brands below have been around much longer than others, but I have only included reputable brands and have a solid reputation in the industry.
My Top Recommendations for BMX brands in 2022
Redline – Best Overall BMX Brand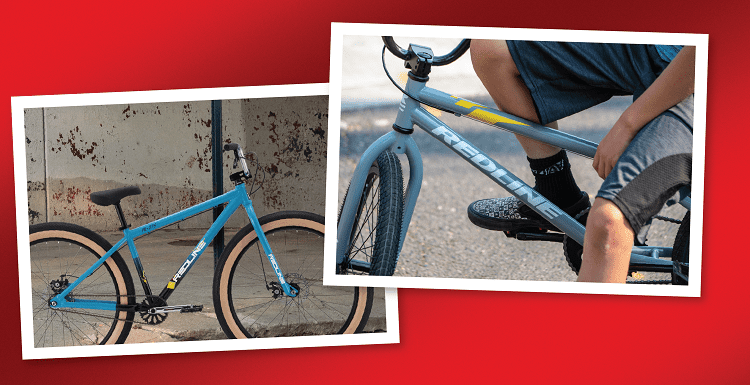 Redline is synonymous with BMX, and they have played a vital role in promoting and growing BMX as its own culture.
They are one of the oldest BMX brands (established in 1974 and often referred to as the 'original' BMX brand) and have built up an almost cult following among many enthusiasts. The brand is instantly recognizable to anyone with even a passing interest in BMX bikes, and they have consistently released some of the best bikes on the market.
Redline caters to many different BMX disciplines, including racing, freestyling, and everyday BMX cycling. They have their own in-house riding teams that provide expert input into the design, durability, performance, and construction of the bikes they sell. This ensures that a Redline bike is high-quality with fantastic performance.
Redline isn't precisely a budget brand; however, they aren't the most expensive on the market either. While if you are really on a budget, you may need to look elsewhere, their bike range is pretty affordable.
Redline tops my list as not only have they been at the forefront of BMX culture since the early 1970s, they consistently make high-quality bikes with excellent performance.
The Redline Proline 24 is one of the best bikes I have had the pleasure of riding.
Pros
'Original' BMX brand with a long history in BMX culture
Offer high-performing and stylish bikes
Use their own in-house riding teams to design and test bikes
Fairly affordable and aren't the most expensive
Cons
Their seats aren't the most comfortable
Diamondback – Best BMX Brand for Durability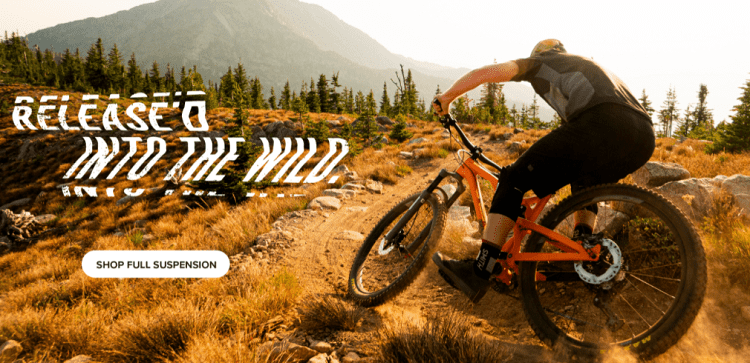 If durability is one of your primary concerns when buying a new BMX bike, Diamondback is the best brand to choose. Their bikes have built up a solid reputation for being durable and withstanding some of the more heavy impact types of BMX.
The frames, in particular, are durable with a Diamondback bike, and they offer a lifetime warranty on their bike frames.
Like Redline, Diamondback has a long association with BMX culture. They were originally formed in 1977 by Western States Imports, and they have grown to become a respected and go-to name in the BMX world. One downside to Diamondback is that many of their bikes are pretty expensive.
I wouldn't consider them a budget brand, and you will need to spend more to get your hands on a Diamondback bike.
In general, Diamondback is quite an expensive brand compared to others.
Diamondback is the brand I recommend to anyone who needs a durable BMX bike. You will need to spend some extra money to get your hands on one, but the result is well worth a few extra dollars.
Pros
Bikes are high-durable and strong
Offers a range of bikes for different purposes
Quality and provide high-performance
Well established BMX company
Cons
Their bikes are quite expensive
Mongoose – Best BMX Brand for Versatility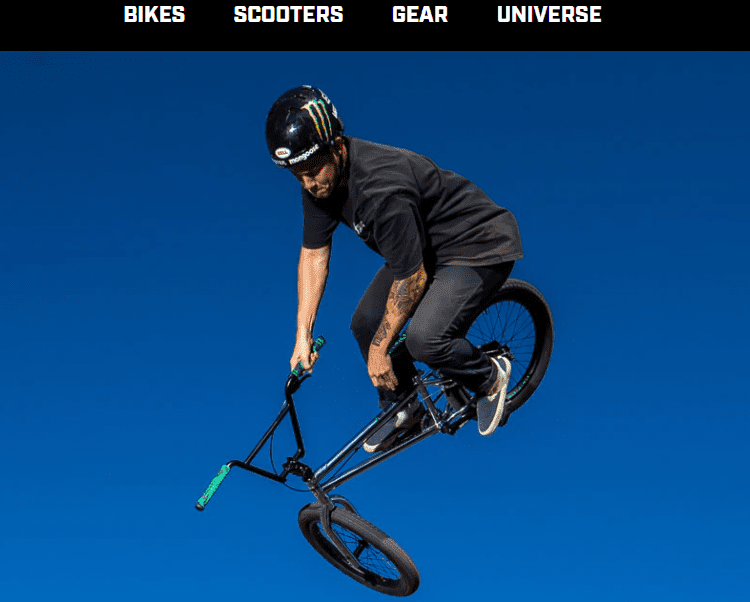 Mongoose is another BMX brand that has its roots in the early days of this culture as they date back to the 1970s. The company was created by Skip Hess and ran out of his garage before becoming one of the most recognizable and trusted BMX brands around.
If you want a lot of choices when buying a BMX, including color options and bikes for different types of cycling, Mongoose is a brand you should consider as they offer a wealth of choice. This includes bikes for freestyling, racing, mountain bikes, hardtail, dirt jumping, as well as for street riding and everyday commuting.
Mongoose bikes are generally identified as lightweight, ideal for a wide range of different BMX disciplines. Also, most people find Mongoose BMX bikes very comfortable, and they are one of the best on the market for comfort and offer an enjoyable ride.
One downside to Mongoose bikes is that the assembly is a bit tricky. Many people have had some difficulty building a Mongoose bike if it isn't mostly already assembled, so that is something to consider. However, the brand offers a vast amount of durable bikes, and they have a long history in BMX culture.
Pros
Offer excellent grip
Breathable and help reduce moisture
Protects your hands against falls and impacts
You can use your smartphone while wearing these BMX gloves
Cons
There aren't any different designs available
Elite – Best Budget BMX Brand

While Mongoose bikes can be challenging to assemble, Elite is a BMX brand that is well-known for producing bikes that are easy to put together.
However, the reason they have made my list isn't just down to their straightforward assembly; instead, it is because they produce good-quality BMX bikes for a budget price. If you don't have much money to spend on a new BMX bike, Elite is a company I would recommend.
They are a newcomer to the market as, unlike Redline and Mongoose, who have been around since the 1970s, Elite only emerged in 2016. Their Destro and Stealth bikes are ideal for those just starting off on their BMX journey or if you have experience but don't have a lot of money to spend.
Elite bikes have a good durability level even with their budget price. Most of their bikes have a hi-tensile steel frame that can withstand a lot of impacts, slams, and shocks without damage.
If you want a budget BMX bike that still provides a good performance level, Elite is a great option to consider.
Pros
Offers a range of BMX bikes at budget prices
Ideal for beginners
Easy to assembly
Good varied range of bikes
Cons
Won't suit anyone who wants a high-end bike
Eastern – Best BMX Brand for Beginners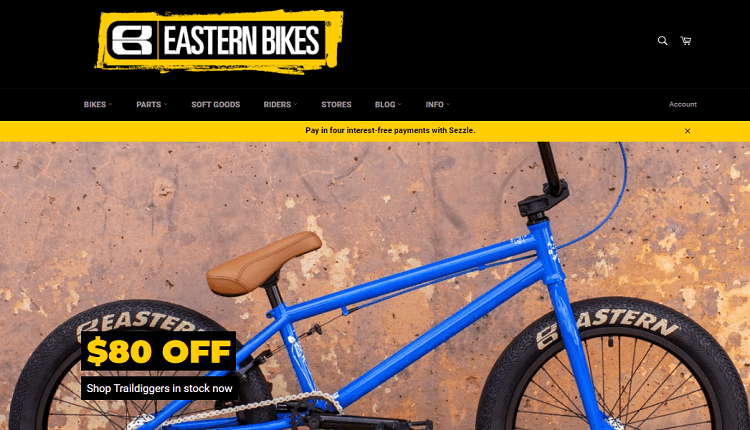 Eastern has been selling BMX bikes for over 20 years, and they are the number one choice for many beginners.
The company is located in North Carolina, and they have built a reputation for offering affordable and beginner-friendly BMX bikes. Eastern is an excellent choice if you are after an entry-level BMX bike to get started.
One criticism some people have of Eastern is that as their bikes are cheap and affordable, it can lead to some durability issues. While an Eastern bike isn't going to fall apart after a few heavy cycling sessions, the low cost does mean that many of their bikes won't offer the same durability as some other high-cost brands.
The Eastern brand did go through many financial issues a few years back; however, they have sprung back onto the market, and their bikes aren't challenging to find.
If you are looking for a decent entry-level BMX bike, especially if you are a beginner, Eastern is a good brand that it is hard to go wrong with for the price.
Pros
Ideal brand for beginners and entry level bikes
Offers a decent range of BMX bikes
Affordable if you are on a budget
Cons
Their bikes aren't as durable as many other brands
Revere Bicycles – Best BMX Brand for Kids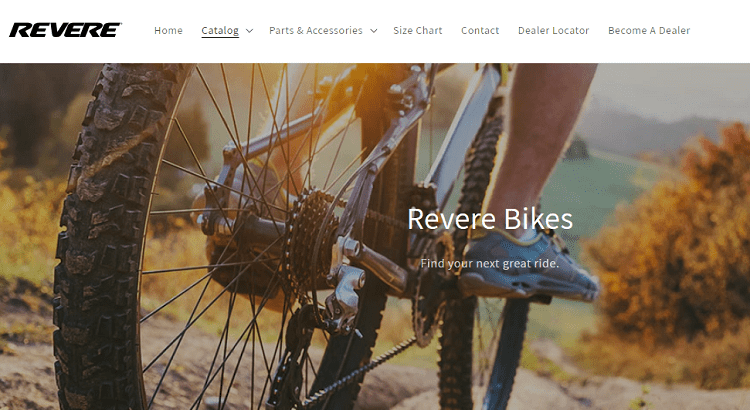 Up until now, I have listed BMX brands that generally cater to most audiences, but if your kid is looking to get a BMX bike, Revere Bicycles (formerly Brave Bicycles) is my choice.
This brand is widely known as the top provider of BMX bikes for children, and they provide a decent range. The brand was started by a father and son duo -Jake and Mike. The bikes on offer fromRevere fall into the affordable category, which will be music to the ears for many parents! However, this doesn't mean that they skimp on quality and durability, and for kids, Revere offers high-performance bikes for a range of different BMX riding.
They recently launched their first adult-size bike, the Falcon 3, with another one due this year.
If your kid is enthusiastic about getting into BMX and you want to buy them a quality and safe bike at a reasonable price, Revere Bicycles is the place to go.
Pros
Reasonably priced BMX bikes for kids
High-quality and durable
Safe and offers several models
Family-run BMX brand
Cons
Limited adult BMX bikes available
Razor – Best BMX Brand for Freestyle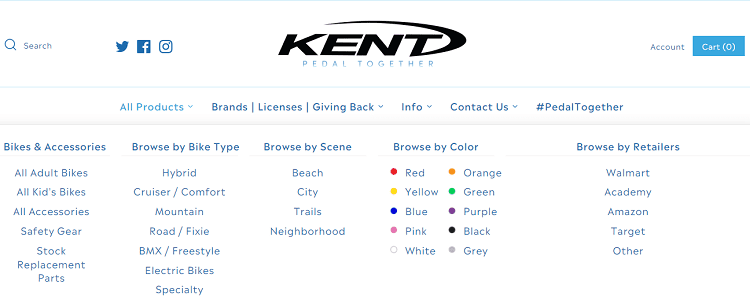 Razor is a great brand to choose for freestyle and street cycling if you don't plan to race with your BMX or ride over rough terrain.
This brand has established itself as a BMX provider for anyone who wants to perform stunts and tricks. Formed back in 2000, they work with another famous BMX brand – Kent – to provide high-quality freestyle bikes for both adults and kids. In fact, their bikes are sold via the Kent brand.
Razor offers many affordable BMX bikes, so they would suit anyone who doesn't want to shell out thousands of dollars on a higher-end model.
I think their range of bikes is great, and they cover all the main freestyle disciplines such as street, park, vert, trails, and flatland. Some taller adults might find the construction and design of their bikes a bit uncomfortable; however, they are absolutely fine for most people.
Pros
Greta brand for BMX freestyle
Offer a range of affordable bikes
It covers all main freestyle cycling disciplines
Cons
Taller adults may find their bikes uncomfortable
Honorary Mentions
Frequently Asked Questions
 
Question: What's the Best Brand of BMX Bikes?
Answer: BMX brands cover many different types of BMX cycling, from racing, freestyle, and dirt jumping. However, Redline has been at the forefront of BMX culture since the early 1970s, and they consistently rank as the best brand for BMX bikes.
Question: What is the Cheapest BMX Brand?
Answer: Elite. Elite is a highly affordable BMX brand that keeps the prices of all their bikes low. Many BMX manufacturers and retailers offer budget options alongside their pricier, high-end models.
Question: What is the Oldest BMX Brand?
Answer: Redline. This company was formed in 1974, and they are often referred to as the 'original' BMX brand. Redline has been at the forefront of BMX culture and has helped to promote this type of cycling and bring it into the mainstream.
Question: Do all BMX Brands Sell Accessories?
Answer: Not always. Even though most BMX brands will sell products such as pegs, tires, and helmets, some will focus solely on bikes and replacement components.
Question: What Does BMX Stand For?
Answer: BMX stands for Bicycle Motocross. This type of cycling started off in California back in the 1970s, and it has emerged as a widespread cultural phenomenon in its own right.
Conclusion: The Best BMX Brand
All the BMX brands I have listed are excellent in their own way. Whether you are looking for a brand that focuses specifically on a certain type of BMX (for example, freestyle or racing), or you need a budget option to save money on a new bike, there is a BMX brand out there.
Overall, the best BMX brand is Redline.
They have been producing quality and high-performance BMX bikes since the 1970s, and the brand is synonymous with BMX culture. While they aren't the cheapest BMX manufacturer, for the cost, you will struggle to find the same value and performance elsewhere that you get with this famous BMX brand.
Continue reading related BMX guides and Reviews: