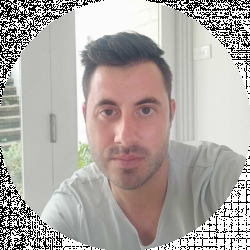 Latest posts by David Borgogni
(see all)
26-inch BMX bikes are perfect for cruising and street riding, while their additional comfort levels help these bikes perform well on rugged surfaces. In my guide to the best 26-inch BMX bikes, I will show you the top models on the market.
Before you buy a new BMX bike, I'll run through what you should think about, the advantages of using a 26-inch BMX, and I will also answer some frequent questions.
Bottom Line Up Front: In my opinion, the best 26-inch BMX bike you can buy is the STRANGER CREEPER 26″. This bike performs well across different terrain, and it is the perfect 26-inch model for cruising and street riding.
The STRANGER CREEPER absorbs impacts and rides well on different surfaces with a durable frame and comfortable tires. Available at a reasonable cost, it is difficult to beat this model for price and overall performance.
At a Glance: Best 26-inch BMX bikes
The best 26-inch BMX bikes you can buy are:
Things to Consider When Choosing a BMX Bike

26-inch BMX bikes provide several advantages over other bike sizes. However, before you purchase a 26-inch BMX, there are a few things to take into consideration.
Frame Material
The frame material of your 26-inch BMX is one of the most important things to think about. BMX frames usually come in one of four materials, and they all have their pros and cons.
A popular BMX frame material is aluminum, and you will find that some of the best 26-inch BMX bikes I have listed below have an aluminum frame.
One of the significant advantages of aluminum is its corrosion resistance, which allows it to maintain its strength and look years down the line. Also, aluminum is incredibly lightweight, so it suits many types of BMX riding.
Another good thing about this material is that it doesn't cost as much as others, so aluminum is a solid choice if you are looking for a budget-friendly BMX bike. However, compared to other materials, aluminum doesn't absorb shocks and impacts as well, so it isn't suited to disciplines such as dirt jumping or regularly riding on rugged terrain, although it does work well for street riding.
Carbon fiber is a high-end frame material, but it offers fantastic performance coupled with a very low weight.
This material performs brilliantly in tough conditions as it has low density, so if you regularly ride on harsh terrain, a carbon fiber frame will help lessen the impact of bumps and shocks.
The downside to carbon fiber is the price, although the difference is noticeable if you can afford a BMX bike with a carbon fiber frame.
You will come across some BMX bikes with a titanium frame, and this material is known to be very durable and offers similar corrosive-resistant properties as aluminum.
Titanium is also similar to carbon fiber in that it does cost more money as it is an expensive material. However, if you need to have your 26-inch BMX repaired, titanium is one of the easier materials to fix, so this definitely works in its favor.
Finally, we have steel, which is an ideal material if you want a mid-range BMX bike.
The downside to steel is that it is a heavy material, and it won't suit certain types of BMX, such as racing. However, for general cycling, steel is a durable material. Steel isn't as popular as it once was as many manufacturers have moved to carbon fiber and aluminum; however, you can still find many fantastic BMX steel frame bikes.
Cost
Before diving into the market for a new BMX, I always tell people to consider their budget.
It can be easy to get carried away with the abundance of choices. Set your budget before you start looking for a new BMX bike, and try to stick to it as much as possible.
Some things can help drive the cost of a new bike down, such as choosing a cheaper frame and exploring budget brands. Although, if spending a few extra dollars on a more durable and better-performing bike is possible, it makes more sense to do this in the long run.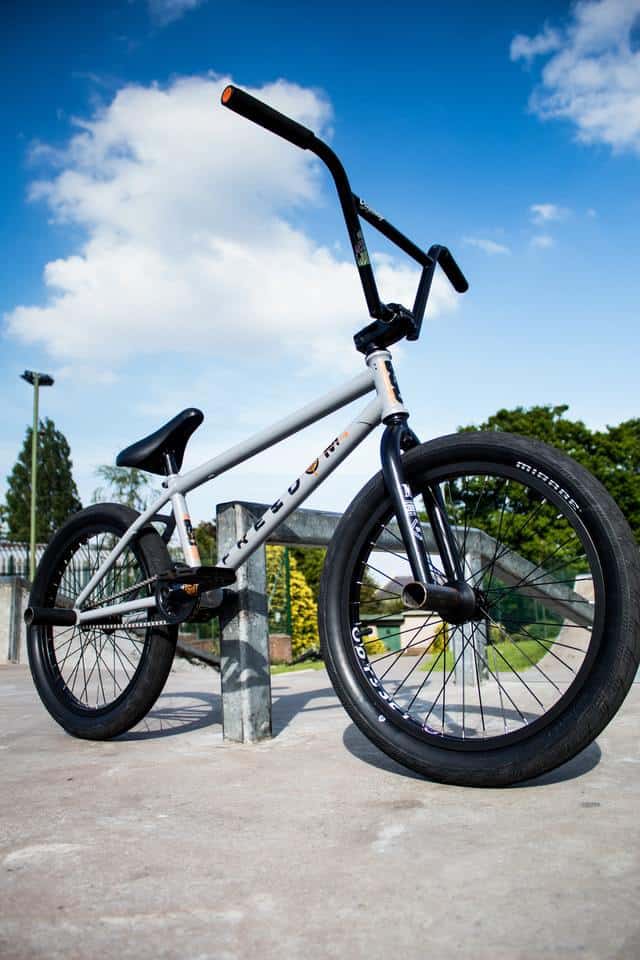 Discipline
Many BMX bikes are made for specific types of riding. You can find some fantastic all-rounders bikes that perform well across several disciplines.
The main BMX disciplines are:
Racing
Street riding
Freestyle
Dirt jumping
Trail riding
It is good to look at BMX bikes that specifically work for your chosen type of BMX riding. 26-inch bikes are usually made for cruising and street riding, but some can be used for trail riding and other disciplines.
Design
While I would always look at how a BMX bike performs, I understand that, for some people, style and aesthetics are essential.
BMX has its own sub-culture, and the design of a bike is very much part of that. So, if this is important to you, consider the bike's aesthetics and different style choices before you buy.
Some bikes will offer several designs choices, mainly with the frame colors, while others will be very limited.
Warranty
The warranty you get with a new BMX bike is crucial, especially if something goes wrong or you need to replace a specific part or component.
BMX bikes usually come with one (or more) of the following warranties:
Lifetime Warranty
Limited Manufacturer Defects Warranty
Lifetime warranty against defects in materials and workmanship
Limited "crash replacement" warranty
Be sure to read the warranty carefully as some parts might not be covered. FOr instance, the frame often comes with a lifetime warranty from many BMX brands, but pedals and chains might not be covered.
The Major Differences between 26-Inch BMX Bikes and Other Bikes
26-inch BMX bikes have several differences, especially over 20-inch or 24-inch models.
The larger size of a 26-inch BMX bike means these bikes are more suited to cruising and commuting. They offer additional comfort over 24-inch and smaller models, although many people do prefer this bike size for racing.
In many ways, 26-inch bikes are closer to a proper mountain bike as they provide additional comfort and impact absorption over challenging terrain. 26-inch bikes can also be used for freestyle, although some smaller bikes are better for pulling off certain tricks and stunts as the smaller size offers better maneuvrability, especially in tight spaces.

Advantages of 26-Inch BMX Bikes
Some of the advantages of having a 26-inch BMX bike include:
Comfort – 26-inch bikes can absorb shocks and impacts better than other bikes, providing additional comfort, especially for taller cyclists.
Cruising – This type of BMX bike is perfect for cruising or commuting, and its design is ideal for street riding.
Trailing riding – As a 26-inch BMX is closer to a mountain bike than other models, this means it can work excellently for riding on rugged terrain. The shock absorption and comfort levels make this type of BMX bike suitable for taking off the beaten track.
Racing – Many 26-inch BMX bikes are suited to racing, and you will find that many pros use this bike size for racing around a BMX track.
The Disadvantages of 26-Inch BMX bikes
While 26-inch BMX bikes are very popular for the reasons I have listed above, there are a few downsides to choosing this size.
Can be difficult for freestyle – Even though some 26-inch BMX bikes are built for freestyle (and I have included one in my list below), the additional size can inhibit pulling off certain types of tricks.
Less speed – 26-inch bikes often don't provide the same top speed as some other BMX bike sizes. This can be a downside, depending on the type of BMX you are doing.
Less maneuverability – With the increased size, a 26-inch bike can be challenging to maneuver compared to a 20-inch or 24-inch model. Also, they are bigger so require more storage room.
Selection Criteria
If I were to review every 26-inch BMX bike out there, my list would be lengthy. So, in order to ensure that only the best 26-inch BMX bikes made my list, I applied some selection criteria. This included:
Comfort – While 26-inch bikes offer more comfort than many other sizes, I ensured that all bikes on my list offer superior comfort regardless of whether you are street riding or tackling some challenging trails.
Durability – The bikes on my list are all highly durable and have a strong frame. This means you won't need to replace any of these bikes in the short term, and they offer a sound long-term investment.
Style – Aesthetics are important to many riders, so I have included BMX bikes that all provide a sleek style.
Brand – The bikes below come from different brands and manufacturers, although they are all well-known and respected BMX companies that have a history of providing top-quality bikes.
My Top Recommendations for 26-inch BMX Bikes in 2022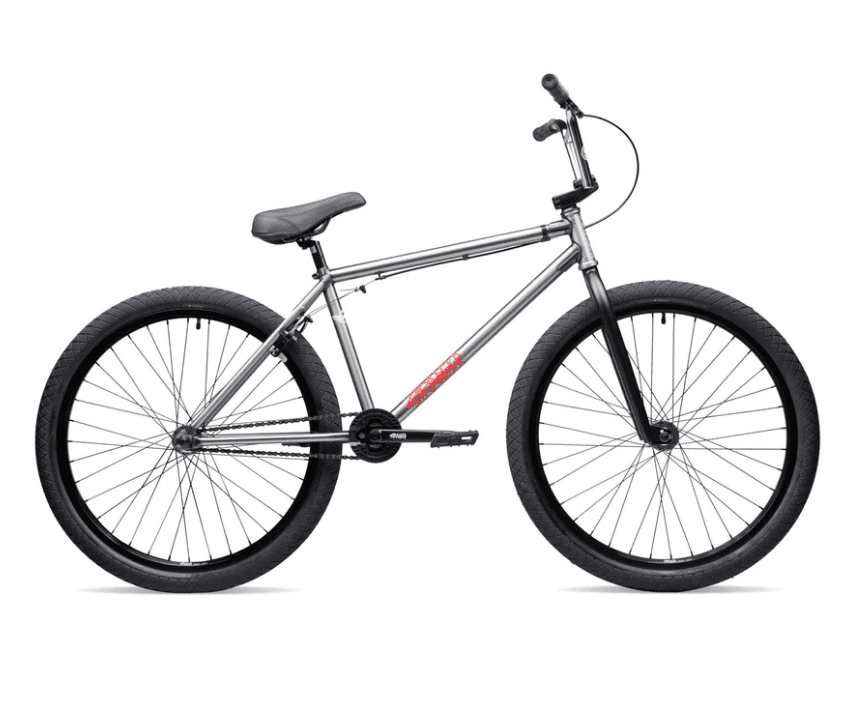 My top pick for the best 26-inch BMX bike you can buy is the STRANGER CREEPER 26″.
The bike has a full Chromoly frame which provides a high level of durability and stiffness. This is an excellent material for a 26-inch bike as it performs brilliantly in different circumstances while maintaining strength.
The STRANGER CREEPER retains a pure BMX feel to this bike even with the larger size and bigger wheels, and it is a very comfortable bike to ride. If you plan on using a 26-inch bike for cruising or even commuting, this is an ideal model.
I also like the three color choices – matt blue, matt raw, and matt black and chrome – as they offer a modern and stylish touch. Although, if you are looking for a more vibrant aesthetic, this probably isn't your bike.
However, I think it is difficult to beat the STRANGER CREEPER 26″. While it isn't the cheapest 26-inch BMX bike on my list, it is available at a reasonable price. For a great all-rounder that offers comfort and performance anywhere, coupled with a decent price point, this is the best 26-inch bike you can get for the money.
Pros
Best 26-inch BMX bike you can get for the price
Offers superior comfort
Ideal for commuting, street riding, or riding on tough terrain
Comes in three stylish color choices
Cons
If you want a more vibrant design, this bike doesn't provide it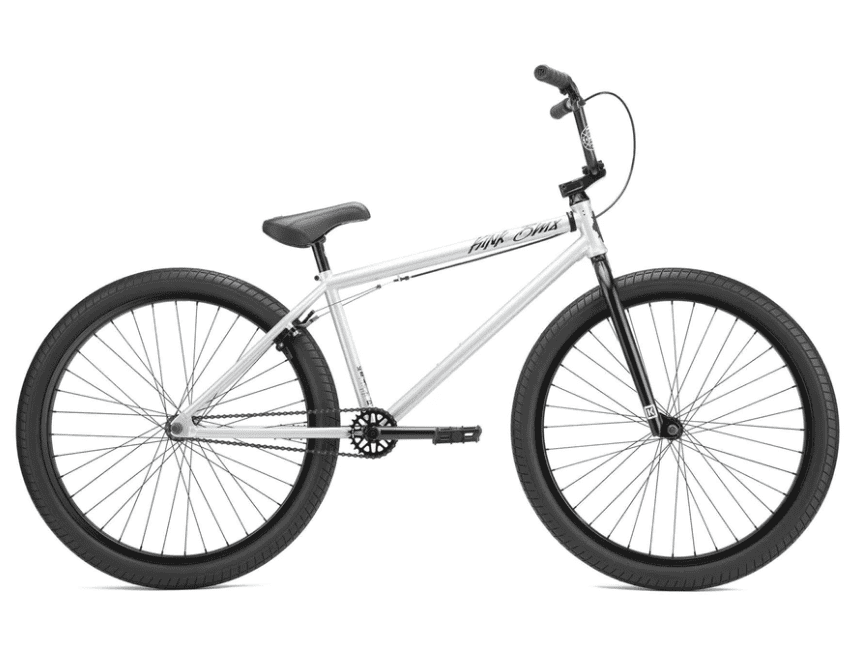 While the STRANGER CREEPER is a fantastic all-rounder, if you purely want a street riding 26-inch BMX bike, the KINK DRIFTER 26″ is the answer.
This bike has the correct ergonomic design for riding the street or commuting to work, but it still maintains the BMX feel. If you have been out of the BMX world for a while and want to dip your toes back in, the KINK DRIFTER is an ideal choice.
The Chromoly steel frame offers great durability, and the sealed bearings and double-wall rims are fantastic features.
Another significant advantage of this BMX bike is that it doesn't cost the earth either. While it isn't a true budget model, the KINK DRIFTER won't set you back a ton of money. If you are looking to invest in a good quality 26-inch BMX bike for street riding for years to come, it is hard to find a better alternative.
The aesthetics are nice with this bike, although it only comes in one color option (gloss white). While this is a bit plain, I do like the modern style.
Overall, the KINK DRIFTER is an excellent choice to get onto the street and feel the full effects of a 26-inch cruiser.
Pros
Great bike for street riding
Decent price for its performance
Durable with a strong frame
Cons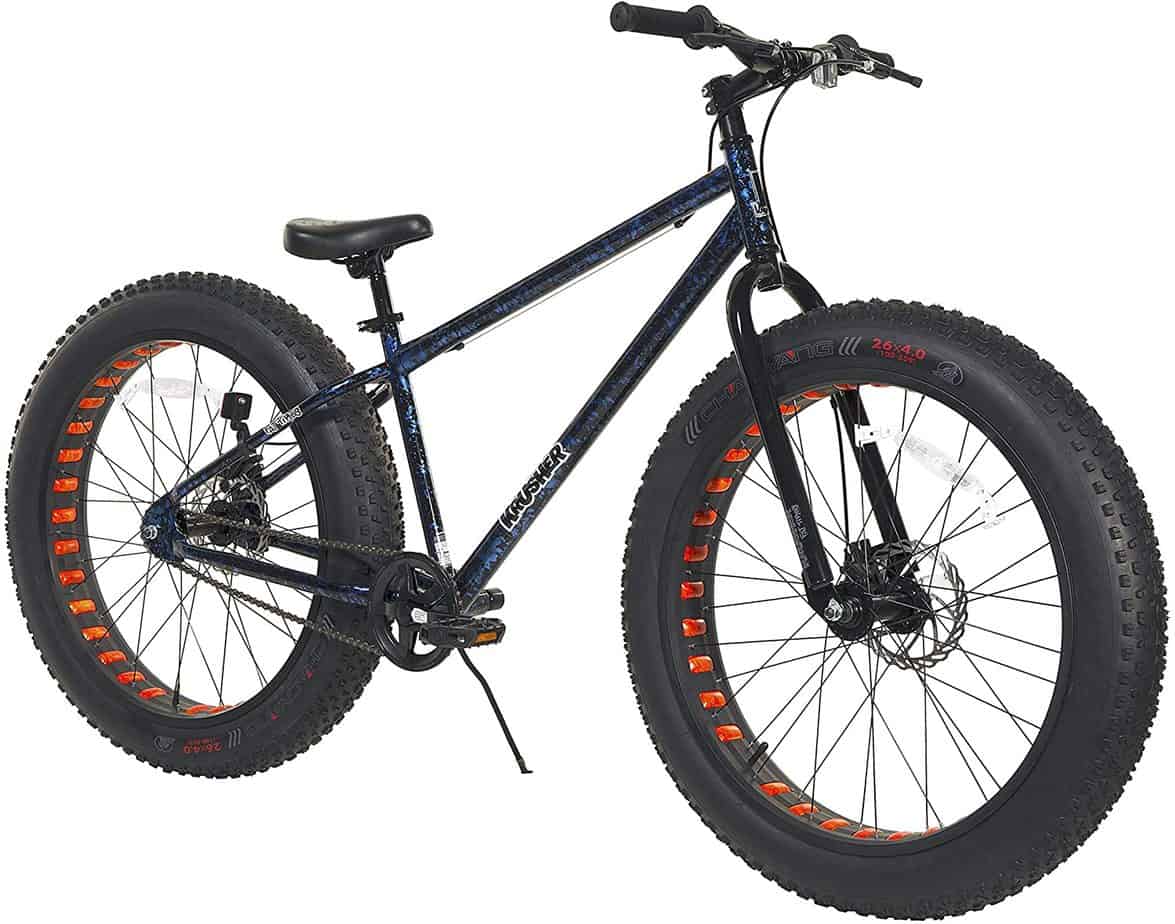 If you are on a tight budget and don't want to spend a lot of money on a new BMX, or just want a cheaper bike for occasional use, the Krusher Dynacraft Fat Tire Bike is a good option.
This bike is the cheapest on my list, but you will still get a good level of performance from this 26-inch model. This bike has a steel frame which will provide durability, although it does carry some additional weight.
The mountain bike-style handlebars will suit many people, especially if you are transitioning from a larger MTB. You can easily ride this bike on various terrains, and it copes with different conditions really well. The disc brakes provide responsive stopping power too.
This bike might not suit you if you want a higher-end model. Even though the performance is good for the cost, it doesn't come with many of the more luxury features you will find on more expensive 26-inch BMX bikes.
However, for an entry-level or budget 26-inch model, the Krusher Dynacraft Fat Tire Bike is certainly worth considering.
Pros
Similar design and construction to an MTB
Copes with various terrains and conditions
Available at a budget cost
Comes in two styles
Cons
Budget option so doesn't have some higher-end features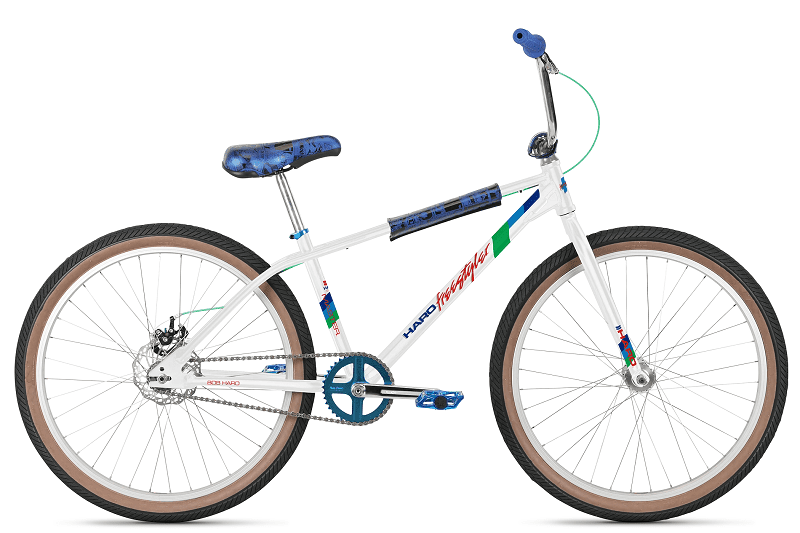 Freestyle and pulling off stunts is a popular form of BMX, but you need a specific type of bike to do this effectively. The BOB HARO FREESTYLER 26 oozes pure class, and its aesthetic is the first thing that stands out. If having a bike that looks good is important, the BOB HARO FREESTYLER 26 is one the best bikes you can buy.
This 26-inch bike has an 80s vibe with the twin top tube and Haro vector bar, and it harks back to the earlier days of BMX culture.
Performance-wise, this bike performs tricks and pulls off stunts with ease. You will feel in complete control of this Haro BMX bike, and it is effortless to get this off the ground while providing a high level of comfort.
The obvious downside to this model is the price. It is the most expensive on my list, although you do get what you pay for when it comes to Haro BMX bikes. If you can look past the high price tag, this is the perfect 26-inch BMX bike for freestyle.
Pros
Great 26-inch freestyle bike
Offers comfort with a lightweight design
Visually stunning with a classic aesthetic
Cons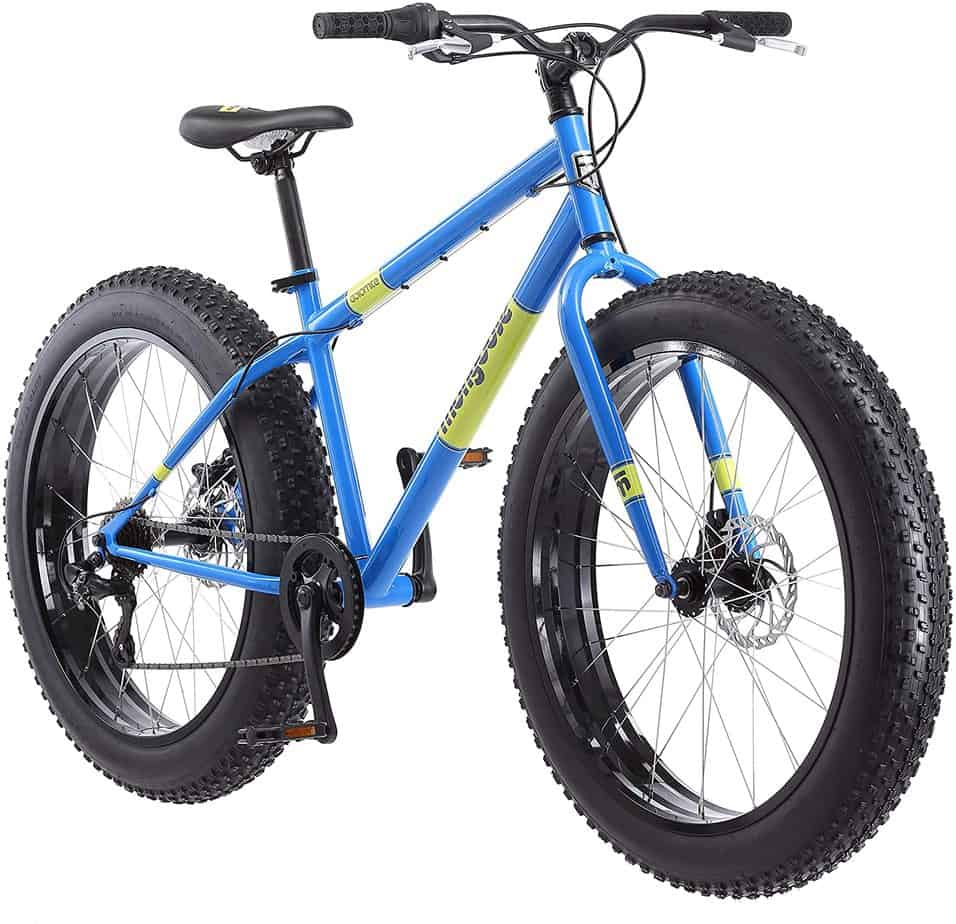 Mongoose is a popular BMX brand, and the Mongoose Dolomite is one in a long line of fantastic bikes.
If you regularly ride on tough trails and off-road terrain, the Dolomite should be the 26-inch bike you look at. The bike has a steel frame to add durability, and you can adjust the threadless headset to suit your height.
The Dolomite is a very comfortable bike to ride, and it will absorb shocks and impacts with ease. This makes it an ideal bike for riding over rugged surfaces, but it can also handle itself in various weather conditions.
Overall, the bike could be a bit more durable. There are a lot of plastic parts to the Mongoose Dolomite, so it does raise a few questions over how durable this bike will be in the long term.
That being said, the Dolomite is a good bike for trail riding, and even though it does cost a bit extra money, it offers a high level of performance to take over rugged surfaces.
Pros
Good choice for riding on trails
Offers comfort over tough surfaces
You can adjust the threadless headset
Available in three styles
Cons
Some concerns around overall durability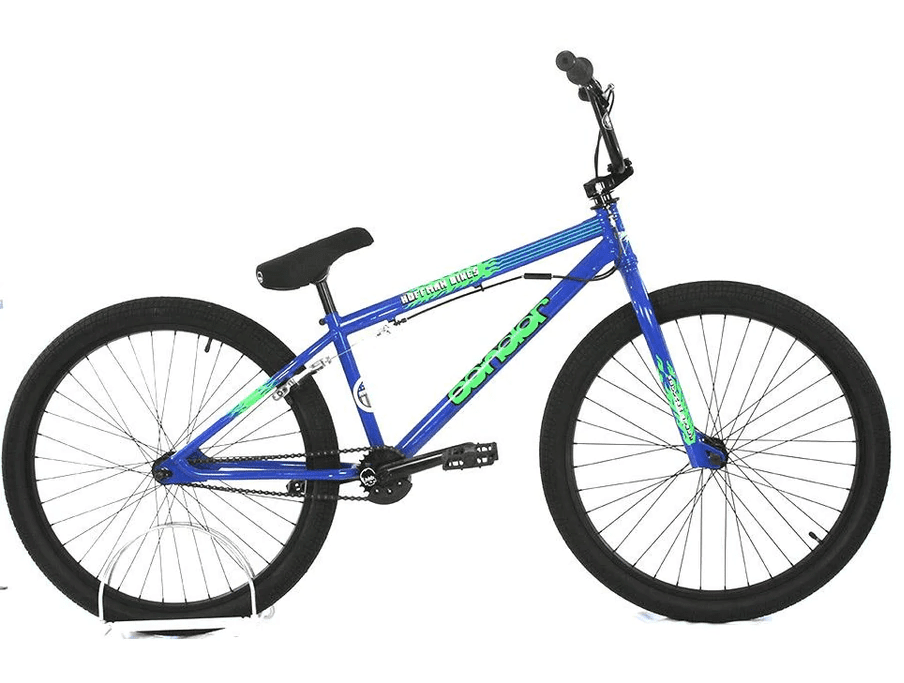 I have included the HOFFMAN CONDOR 26″ BMX BIKE as I think it provides a brilliant style and aesthetic.
The bike is available in either blue and green or black and green, and for some reason, it just reminds me of what a BMX bike should look like. If you are looking for an actual modern design for your 26-inch BMX bike, the HOFFMAN CONDOR should be on your radar.
As I said above, aesthetics shouldn't be the only consideration when choosing a 26-inch bike, and this model offers good performance. The bike works well in various conditions and surfaces, and the Chromoly steel frame provides a lot of durability and strength.
The frame and general construction do add some hefty weight to this bike, so if you are after an exceptionally lightweight model, you might want to look elsewhere. If the weight doesn't bother you, you can do worse than this 26-inch bike. With a modern and sleek design, alongside a high level of performance for the money you'll pay, the HOFFMAN CONDOR adds a distinct aesthetic when cruising or hitting the trail.
Pros
Modern and sleek BMX style
Good for cruising or trail riding
Comfortable and durable
Cons
The frame adds considerable weight to the bike
Elite Outlaw – Best Mid-Range 26-Inch BMX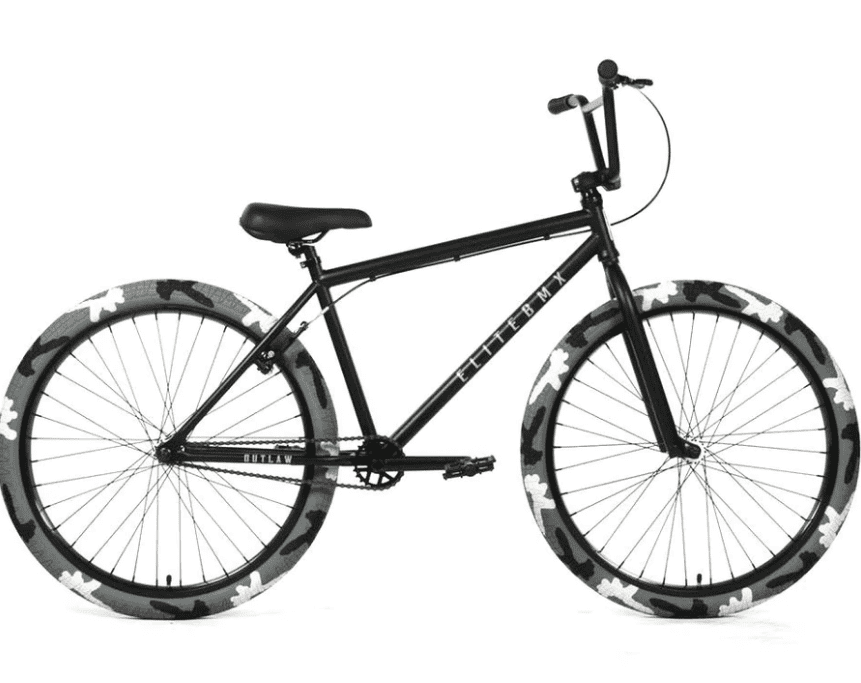 The final 26-inch BMX bike on my list is the Elite Outlaw, which I have included if you have a bit of money to spend but don't want to pay a top-end price.
Elite is known as a good budget option; however, their Outlaw model sits nicely in the mid-market category. It will cost you a bit more than many of their budget options, but it isn't nearly as pricey as the HARO bike above.
The color and style options are plentiful with this bike as it is available in Neo Chrome, Black Combat, Grey Gold, and White Chrome, so you have several options to get the aesthetic you want.
The Outlaw is a good bike for cruising, and if you are after a mid-range model for fairly frequent use, it ticks all the boxes. The geometry and design are designed for overall comfort, although I would recommend this bike for more street riding than I would for hitting an off-road trail.
For anyone that doesn't want to go down the real budget route but also doesn't want to spend an absolute fortune on a new 26-inch BMX bike, you can do a lot worse than looking at the Elite Outlaw.
Pros
Excellent mid-range BMX bike
Available in several color choices
Good bike for street riding and cruising
Cons
Isn't recommended for tough trails
Frequently Asked Questions
Question: What is a 26-inch BMX bike good for?
Answer: 26-inch BMX bikes are ideal for various disciplines, including freestyle and trail riding. Although, due to their additional comfort levels, they are great bikes for cruising and street riding.
Question: Are 26-inch BMX bikes more expensive?
Answer: No. 26-inch bikes aren't more expensive than any other size by default. Some things that will influence the cost of a new 26-inch bike include the brand, frame material, and any additional features that the bike offers.
Question: Can I use a 26-inch bike for racing?
Answer: Many people use 26-inch BMX bikes for racing, including pros. They can be beneficial for taller riders due to their increased height, although 26-inch bikes are versatile, and you can ride them in various conditions and terrains.
Question: Are 26-inch BMX bikes fast?
Answer: Although many 26-inch BMX bikes don't offer the top speed that other sizes do, this depends on the model. You can find quick 26-inch bikes that are tailor-made for racing, and some pros use this bike size.
Question: Can I use a 26-inch bike for freestyle?
Answer: Yes. 26-inch bikes are commonly used for freestyle and pulling off different tricks and stunts. Their geometry and enhanced comfort make them ideal for BMX freestyle, although it can depend on your height and what bike size you are most comfortable with.
Conclusion: The Best 26-inch BMX bike
If you are opting for a 26-inch BMX bike, go for the STRANGER CREEPER 26″.
This bike offers excellent performance across a range of terrain and disciplines, and its design is perfectly suited to cruising. This bike is extremely comfortable whether you are riding street or on a rugged surface, while the Chromoly steel frame offers durability and shock absorption.
While I would have liked some more vibrant style choices, I don't think you can beat the STRANGER CREEPER 26″ for value for money.
Continue reading different BMX bike guides if you are looking for a: