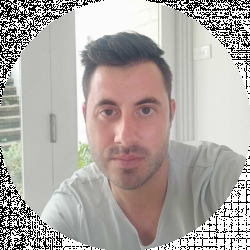 Latest posts by David Borgogni
(see all)
BMX gear is essential to keep yourself safe and protected when riding. Falls and crashes are common with BMX racing, freestyling, and even street biking, and my best BMX gear guide will show you the top equipment to buy.
I'll detail the different types of gear that you need for maximum safety and protection and outline the pros and cons of using BMX equipment.
I will also answer some common BMX gear questions towards the end.
Bottom Line Up Front: If you're going to purchase just one piece of BMX gear, go for the Triple Eight Dual Certified MIPS Bike and Skateboard Helmet.
Not only is a BMX helmet essential, but this model also has everything you need for complete protection. This includes an ABS shell with an EPS liner and MIPS technology to guard against impacts and enhance durability.
The adjustable features ensure that you can customize this helmet for the perfect fit, and it is available at a reasonable cost.
At a Glance: Best BMX Gear Ideas
Some of the best BMX gear you can buy are:
Why do You Need BMX Gear?
The biggest reason why you need BMX gear is safety.
The different pieces of equipment and accessories made for BMX will keep you safe when riding on any terrain. Some BMXing is more dangerous than others; however, even street riding poses many risks.
Pulling off tricks on your BMX bike or racing increases the risk of falling, and if you don't have the correct gear, you can easily cause yourself a serious injury.
What are the Different Types of BMX Gear?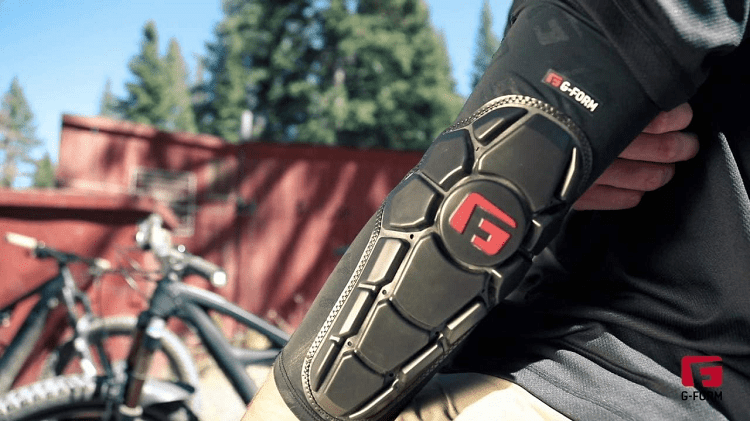 There are many accessories that are important to have for BMX riding.
Shoes
BMX shoes are vital to ensure you ride your BMX in comfort and as safely as possible.
One of the significant advantages of using BMX shoes is that they offer superior grip, and your feet are less likely to slip off the pedals. This will offer much better stability and help avoid falling off or losing control of your bike.
Shoes made from BMX also offer better airflow to aid with breathability and are more comfortable.
Helmet
If you are going to invest in one piece of BMX equipment (although I recommend you have all these things I will list to protect yourself), a BMX helmet is a must.
Any cycling can be potentially dangerous, and BMX comes with its own risk, especially if you are racing or freestyling. You should always have a protective helmet on even if you have a BMX street bike and use it for commuting to and from work.
There are different types of BMX helmets you can buy, including:
Open face helmets
Skate style helmets
Full face helmets
A BMX helmet offers a lot of protection, but its design and styles also feed in the whole BMX culture.
Gloves are another piece of BMX equipment that I think is necessary for maximum control and safety.
BMX gloves provide a lot of protection for your hands. If you crash on your BMX, your hands are likely to experience a lot of damage if you try to break your fall. However, injuries to your hands and fingers can be minimized with proper gloves.
Also, BMX gloves allow a better grip on your handlebars which can help to improve overall stability and prevent you from losing control of your bike.
Pants
BMX pants are another piece of clothing that I recommend for cycling as they further add to your overall safety, and they can perform better than regular pants.
Buying the right kinds of BMX pants will offer added comfort and breathability. They will also provide more protection if you happen to fall or are involved in an accident.
This isn't always a type of BMX gear that many riders think about; however, I think having BMX pants is vital for overall comfort and protection.
Knee Pads
Long padded pants can help to minimize any injuries if you are involved in an accident, but if you are performing tricks, stunts, or racing, I recommend having knee pads as well.
Some people might think this is a bit overkill; however, wearing high-quality knee pads can be the difference between having a slight wound to your knees or experiencing a significant injury that means you can't ride for an extended period.
You might not need these all the time, but if you regularly ride on rough terrain or take part in more dangerous forms of BMX, knee pads are a must.
Elbow Pads
Like knee pads, elbow pads are essential if you are racing or performing stunts on your BMX.
The risk of falling and injuring yourself is higher when taking part in riskier BMX activity, and elbow pads can be invaluable.
While you might not always need elbow pads for certain types of cycling, they are an important piece of safety BMX gear for many activities. They can prevent serious injury, and if you have a crash, you might get away with just a few cuts and grazes rather than a broken bone.
Things to Consider When Buying BMX Gear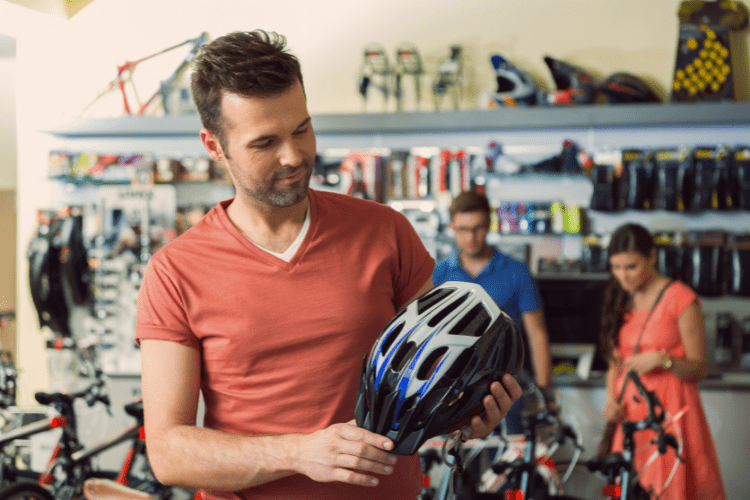 Cost
Before jumping in and buying all different types of BMX available, you should consider your budget.
You can purchase many pieces of BMX protective gear relatively cheaply, so you don't need to spend a lot of money if you don't need to. The higher-end BMX gear products can offer better quality, but many bargains are found.
The products I have listed below are spread across different price points, so there is something for all budgets. Also, if you are just starting with BMX, you may need to purchase several pieces of BMX gear at once, so factor that into your budget.
Style
So far, I have mainly looked at the safety aspect of BMX gear, and while this is the most crucial thing, aesthetics play a part too.
BMX clothing and equipment are part of this culture, and looking good is important. When buying new BMX gear such as a helmet, gloves, or pants, think about how they integrate with your overall style and the design of your bike and other clothing.
This might not matter too much for some people, but coordinating your BMX gear is always a good idea.
Size
Each piece of BMX gear should fit properly, ensuring maximum safety and overall comfort.
For example, a loose-fitting helmet will not give you the same protection as one that fits properly, and this can also be very uncomfortable when riding over bumps or on rough terrain. Poorly fitted gloves reduce overall grip and control, and the same goes for BMX shoes.
Make sure you know the right size of the BMX gear you are buying for the best protection and comfort levels.
The Major Differences Between BMX Gear and Normal Cycling Gear
BMX gear is clothing and accessories that have been specifically manufactured for BMX riding.
The main difference between BMX gear and standard cycling gear is that BMX gear generally offers more protection. This is because BMX riding is often done on rougher terrain or involves tricks and stunts that carry more significant risks.
Cycling gear is still essential for everyday riding, but some types might not provide the same level of protection as helmets, pants, and gloves used for BMX.
Advantages of Using BMX Gear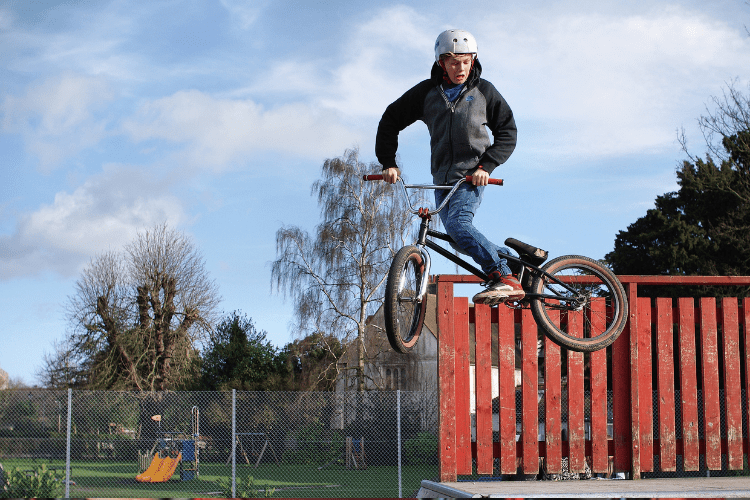 There are several advantages to using BMX gear rather than other types of cycling equipment. These advantages include:
Better Safety
BMX gear massively enhances your protection when street riding, freestyling, performing tricks, or racing. You will be far less likely to suffer a severe injury if you wear proper BMX gear on your bike.
Style
As BMX is its own culture, BMX gear has excellent aesthetics and style. The designs will fit in with the BMX culture and will enhance your look while out on your bike.
Comfort
BM gear such as helmets, pants, and shoes will provide much more comfort and flexibility than other equipment. While they are mainly designed for protection, they have a heavy element of comfort and breathability.
Durable
BMX gear is very durable and is made to withstand the rigors of this type of cycling. Spending money on BMX gear will work out better in the long term as it won't need to be replaced very often
The Disadvantages of Using a BMX Gear
Even though buying BMX gear is essential to keep yourself protected in style, there are some downsides.
Cost
Some BMX gear can cost more than standard cycling equipment. This is because it offers more protection, but also the distinct BMX aesthetics can also increase the cost. You won't have to pay significantly more money, but BMX gear is often more expensive.
Can Feel Restrictive
Some BMX gear can feel slightly restrictive, especially with movement and breathability. However, it is a vital part of staying safe and newer designs have helped to reduce the impact of this.
Selection Criteria
BMX bikes, equipment, and accessories are such a massive market, and it can be overwhelming, especially when it comes to buying BMX gear. Due to the number of products available, I had to use some criteria to filter my choices to only the best safety items. The criteria I used were:
BMX-Only
I excluded any gear designed for other cycling types, as BMX can be quite a dangerous activity, so I wanted to include only BMX gear for maximum protection.
Different Types
My list has six different types of BMX gear to ensure that you know the best products that, when used in combination, offer the most safety.
Cost
I only included affordable products for most people, and I didn't add in any BMX gear that is too highly priced. This ensures there is something for everyone and keeps yourself safe if you are on a budget.
Styles
The BMX gear I have listed has a distinct BMX style that will fit this biking culture.
My Top Recommendations for BMX gear in 2022
Triple Eight Dual Certified MIPS Bike and Skateboard Helmet – Best BMX Helmet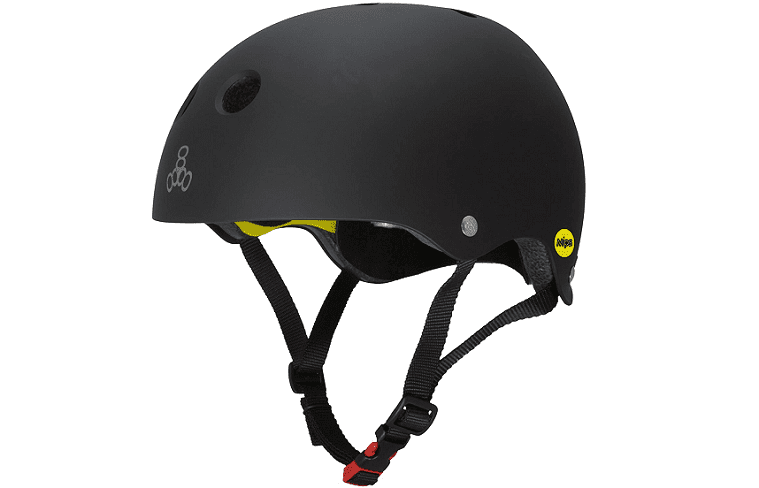 A BMX helmet is essential, and the Triple Eight Dual Certified MIPS Bike and Skateboard Helmet is my top pick.
This BMX helmet has a fantastic construction that is perfect for keeping you protected and comfortable with most types of BMX cycling.
The helmet has an ABS shell with an EPS liner which helps with overall comfort, while the MIPS technology provides a high level of protection against impacts. The chinstrap is adjustable, and the helmet pads can be removed, which allows you to find the perfect fit.
The ABS construction ensures that this helmet will remain in top condition for a long time as it is highly durable. This helmet complies with the CPSC Safety Standard for Bicycle Helmets too.
I like the understated design of this BMX helmet, and the matte black offers a modern and sleek finish. However, if you want something more colorful and more extravagant, there is a brighter matte blue option.
Cost wise this helmet is very affordable. There are much more expensive BMX helmets on the market, but this provides brilliant protection and comfort for the price.
Some people have found the sizes to be slightly off, so it is best to check that the dimensions of each size are correct for you.
Pros
Durable BMX helmet that provides great protection
ABS shell with an EPS liner
MIPS technology for added protection
Adjustable chin strap and available in two colors
Cons
You need to be careful with the different helmet sizes
DC Pure Casual Skate Shoe – Best BMX Shoes

BMX shoes are another essential piece of BMX gear as they help provide increased stability and grip. This helps with overall control and ensures a safer ride.
The best BMX shoes are the DC Pure Casual Skate Shoe.
Before I even get into the functionality of this shoe, this is the BMX gear you need to look at if you want a lot of design options. There are 24 different styles available, ranging from pure white to brown and tan, so you have a huge choice to consider.
These shoes are perfect for BMX as they come with brilliant comfort and breathability. The ventilation ensures your feet remain cool even after hours riding your BMX. The thick sole also helps with comfort as it absorbs shocks and impacts while allowing you to better grip your BMX pedals.
One thing to mention is the sizing. This is similar to the BMX helmet I've listed above, as you may need to go up half a size or a full size than your regular shoes. This will ensure the most comfort and best fit.
However, these shoes are ideal for any type of BMX cycling, and the fact they are pretty affordable with significant choice is even better.
Pros
Comfortable and have a thick sole
Good ventilation
Available in 24 designs
Offers inexpensive and pricier options
Cons
You might need to go one size up for a comfortable fit
RocRide Skeleton Cycling Gloves – Best BMX Gloves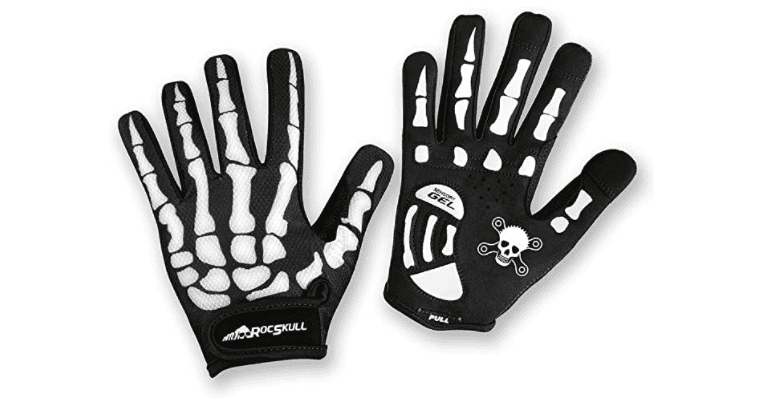 BMX gloves often get overlooked when discussing the different types of BMX gear you need, but I think they are a necessary item to own.
The RocRide Skeleton Cycling Gloves are my top pick for excellent BMX gloves. These gloves are available in a half or full-finger design, so you can pick what suits you best. Also, they are very breathable and lightweight as they are manufactured using 60% microfiber leather and 40% lycra.
The material helps to get rid of moisture and sweat to ensure your hands have a tight grip on your BMX handlebars and they don't overheat.
Also, the anti-slip-grip and shock absorbing technology help massively with holding onto your BMX and provide a high level of protection if you fall or crash. Another cool feature of these gloves is that the fingertips on the full-finger models are screen compatible, so you don't need to take them off to use your mobile phone.
You are pretty limited with the design of these gloves as they don't offer any additional options, but considering their low cost and high functionality, it is not easy to find a better BMX glove for the price.
Pros
Offer excellent grip
Breathable and help reduce moisture
Protects your hands against falls and impacts
You can use your smartphone while wearing these gloves
Cons
There aren't any different designs available
Triple Eight ExoSkin Knee Pad – Best BMX Knee Pads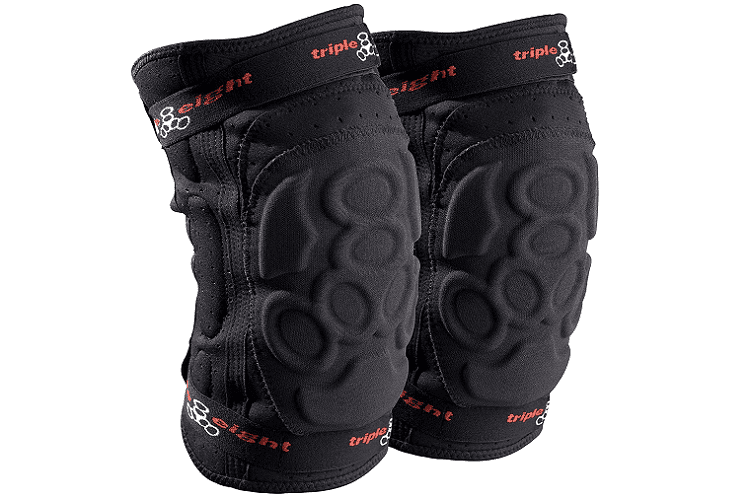 Knee pads might seem a bit overkill, but if you have ever fallen off your BMX and smacked your knee on the ground, you'll wish you had a pair of these.
The Triple Eight ExoSkin Knee Pad is my top choice for knee pads that are perfect for use when BMX riding, racing, or freestyling. These knee pads have 8-link foam padding, providing a high level of protection from impacts and safeguarding your knees against serious injury.
The outside of these knee pads has a Kevlar knee cover which massively helps the overall durability and will ensure they don't tear or rip even after repeated use. I have found the breathability great with these knee pads as they have a perforated Neoprene body, so they don't feel overly cumbersome when wearing.
The fit can feel a little tight initially, and it may take a few times to wear these pads for them to feel comfortable. However, in terms of protection, they are fantastic, and I definitely recommend this item of BMX gear to safeguard your knees against potential serious injury.
Pros
Offers high-level of knee protection
8-link foam padding
Kevlar cover for durability
Quite lightweight and easy to wear
Cons
They can feel a bit tight the first few times you wear them
G-Form Pro X2 Elbow Pads – Best BMX Elbow Pads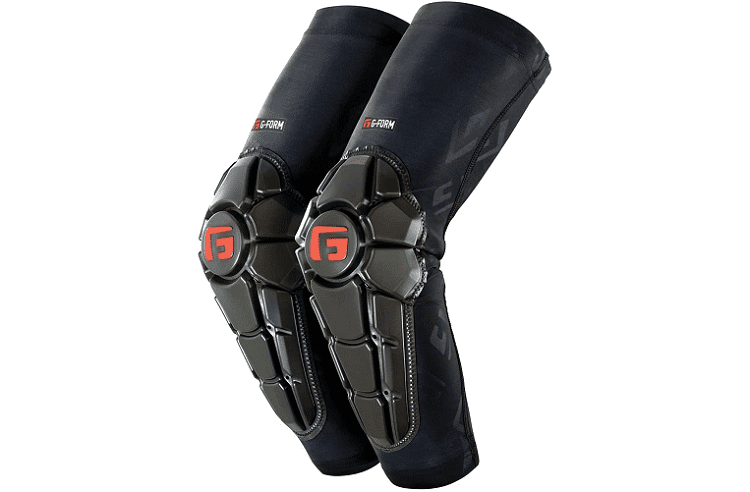 When BMX racing, performing tricks or cycling on rough surfaces, the G-Form Pro X2 Elbow Pads are a must-have.
If you have ever fallen off your BMX (which I am sure we all have at some point!), you'll know how painful it can be when you bang your elbow. This is where the G-Form Pro X2 Elbow Pads come in.
The SmartFlex pads provide a great level of protection and will absorb any shocks and impacts to your elbows. It isn't just the protection these elbow pads provide that get them onto my list; the UPF 50+ compression fabric alongside the flexibility offers comfort and ensures that moisture doesn't build up during your BMX adventures either.
This is a very tight-fitting sleeve, and the fit ensures that these elbow pads remain stable and don't slip; however, if you might want to go a size up, some people have found the fit to be particularly tight.
These sleeves aren't the most durable, but they won't fall apart after a few falls either, but you can buy them at a fairly reasonable price.
Pros
Offers high-level elbow protection
Breathable and prevents moisture build up
Available at a great price
Flexible and comfortable
Cons
They have a very tight fit, so you might need to size up
Dirt Bike Motocross Motorcycle Pants – Best BMX Pants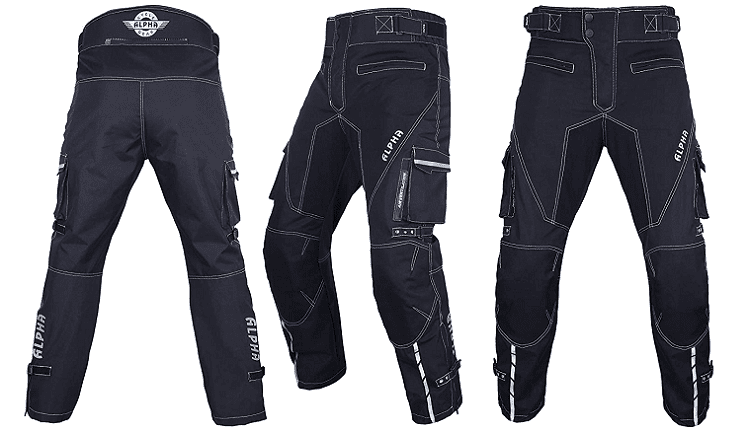 While you don't always need BMX pants, I think they are a good addition when cycling, and the Dirt Bike Motocross Motorcycle Pants are my top choice.
Visibility is a significant advantage of these pants, and they have several high-vis strips on the front back and on the sides. This is ideal for nighttime riding and making yourself visible, cutting down on potential accidents.
The tough construction of these pants will help protect you against falls, especially for your knees (but I still recommend knee pads when BMX racing or cycling on rough terrain).
Breathability is decent as there are different airflow vents on the front of these pants, and this will help with overheating, particularly in hotter weather.
Also, these pants have an excellent 10-year warranty which isn't something you usually find with BMX pants, and they are relatively inexpensive.
I would advise paying close attention to the sizing as you might have to buy one or even two sizes up from your normal waist measurement. I found them too tight, so I had to go up a size, and others have come across the problem too.
Pros
Offers great leg protection
Several high-vis strips for visibility
Excellent 10-year warranty
Good airflow in hotter weather
Cons
You may need to order a bigger size than normal
Frequently Asked Questions
Question: Do I Really Need BMX Safety Gear?
Answer: Yes. BMX safety gear is crucial to ensure that you protect yourself when street riding, biking on rough terrain, racing, or performing tricks and stunts. You must have some if not all types of BMX gear for the best protection.
Question: What is the Most Important Piece of BMX Gear?
Answer: Even though I think they are all critical to keeping yourself safe, a high-quality BMX helmet is the most important if I only had to choose one. Head injuries can be life-threatening, and a protective helmet is an ideal safeguard if you fall or crash.
Question: What do BMX Gloves Do?
Answer: BMX gloves allow you to have a more substantial grip on the handlebars. This gives you better control over your bike and will allow you to maneuver obstacles in tricky terrain and perform stunts easier. Also, gloves help protect your hands if you fall or crash.
Question: Do BMX Riders Wear Knee Pads?
Answer: Many BMX riders use knee pads to protect themselves against serious injury. While some people find them restrictive and can reduce their ability to perform certain tricks, knee pads are recommended for better protection.
Question: Can I Ride BMX in Vans?
Answer: Yes. Vans are often synonymous with BMX culture and history. Many Vans are ideal for BMX riding and offer comfort, grip, and stability.
Conclusion: The Best BMX Gear
Having the right BMX gear is vital for your safety and protection.
While I think that all the products I have listed are necessary for BMX racing and riskier biking, I suggest definitely investing in a solid and high-quality BMX helmet. This is the most crucial piece of BMX gear that will protect you against falls, impacts, and potentially serious injury.