Meet The BMX4Life Team
We're a group of BMX enthusiasts obsessed with our bikes and shredding trails on weekends. We're also constantly looking at new BMX gear, not only because we love it, but because we want to give you the lowdown too.
You'll know as well as we do that being into BMXing can get expensive pretty quickly. Even buying new bike parts can feel like a big investment. There are tons of choices out there.
Once you start tinkering with your build, you'll want to start tweaking everything. It's a little like falling down a rabbit hole – and it can feel a little overwhelming, especially if you're new.
Whether you are a complete newbie or you're an experienced rider looking for new gear, we can help you find the best stuff. Looking for a whole new bike? Or just wanting to tweak your existing bike a little bit? After the best helmet? We can point you in the right direction. Plus, we'll give you the lowdown on our latest BMX adventures.
We have impartial, honest reviews on all types of gear. We also offer comparisons, so if you're trying to choose between two bikes, we'll let you know which one we think is the best.
Our BMX Mission
Our promise here at BMX4Life is to help you find the perfect BMX setup. From the gear covering your head, all the way down to your toes, and the bikes you're riding on, our team of BMX experts is here to help you find the best of the best for whatever you're looking for.
What We Offer
BMX isn't just in our company name. BMX is our way of life. There isn't any other way that we would rather spend our time than by improving our riding skills and helping to teach other people about BMX.
All of the content you'll find here on BMX4Life is focused on helping you. We'll mainly focus on guides, reviews, and comparisons to help provide you with all of the information you need to make BMX your latest obsession.
How This Works
Here at BMX4Life, our team only consists of people who are beyond obsessed with BMX. Our team of experts goes through a very detailed process to make sure we treat every bike and piece of BMX gear fairly. We bring our expertise to make only the best recommendations, based on your experience, your level of skill, and the reason behind your "why."
Our BMX enthusiasts and writers will cover:
In-depth reviews – from full bikes to tires to helmets, we offer detailed, honest reviews on everything relating to BMXing. Our reviews cover detailed specs, key features that you need to know about, what we love about the product, and what we dislike too. We'll let you know in the review what kind of person would benefit from using it – so you'll know straight away if it works for your setup.
Guides – How can you find new tires that will work for you? How about the best BMX cranks to improve the performance of your bike? We've created a series of guides to give you all the crucial info you need to know. Perfect if you're new to BMXing.
Comparisons – we also do comparisons, with two similar products going head-to-head. If you've been struggling to choose between two helmets, for example, we compare them directly to let you know which one we think is the best. We'll also go through specs and pros and cons for each, helping you to invest your money wisely.
We know what it's like to buy a piece of gear that everyone's been raving about, only to find it's kind of a letdown. We also know what it's like to finally find the perfect tires that make your whole ride experience feel completely different. We're super passionate about this, and we want to pass the knowledge that we've gained over many rides, both good and bad.
So before you spend your cash on a new bike, check out our reviews to see if we've covered the one you're looking for.
Our Core Values
Fun
Adventure
Adrenaline
Honesty
We're addicted to getting out there on our bikes, and we're dedicated to finding the best gear to make our rides more fun. We're also committed to giving you our honest, unbiased opinion on the newest bikes and components.
Meet Our Team
We're a group of writers and BMX enthusiasts. We're the type of people to be out on our bikes any chance we get. From trail riders to dirt jumpers, between us, we cover it all. We're also gear geeks, and we love nothing more than hunting out the best components for our bikes so that we can tweak them to our hearts' content.
We're happy to go out time and time again, which gives us hours of experience to test how everything works. We love sharing our findings with other BMXers, which is why BMX4Life was created. Partly to share our experiences and knowledge, and partly because we needed an excuse to buy new stuff!
Here's a bit more about our team members:
Justin Caldwell – Lead Shredder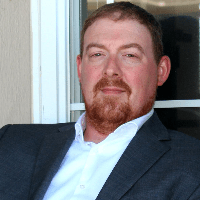 Justin fell in love with BMX after he realized how life-changing this sport could be. When he first started riding, he was welcomed into a subculture of new people he'd never be around. He loves how regardless of wealth, age, gender, or skill level, BMX connects all different types of people. He loves making new friendships with people with BMX as the connecting people and hopes to connect with you in his writing!
Why am I giving advice on BMX4Life? 
I enjoy all things BMX, including the challenges and excitement it has to offer. I want to take the frustrations I've experienced and make things easier for anyone getting into BMX.
What was the first BMX bike you owned?
My first BMX bike was a Mongoose. I remember thinking how cool it looked and how awesome the name was.
What's your worst wipe-out story?
I think the worse one was when I was a kid. I built a ramp but didn't know enough about structural integrity to know whether or not it would hold my bike. Halfway up the ramp, the whole thing collapsed.  I busted up my face pretty good.
What's one piece of advice you give to a beginner? 
I think the most important thing to remember is to have fun and don't be afraid to get hurt. Don't do anything stupid, but take some chances every once in a while.
Who's the biggest BMX star you look up to? 
I'm partial to Gary Young. I like his attitude and the fact that he goes out of his way to be a nice guy. It doesn't hurt that he's a great rider.
David Borgogni – Strong Vert Rider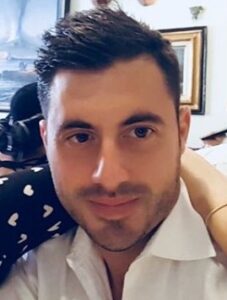 David loves to be challenged and that's why he fell in love with BMX. Growing up, he played a lot of sports and was very social. But, there wasn't anything that challenged him like the way BMX does. He believes that the greater the risk, the greater the reward, all because of the challenges he's faced while he's BMXing. He's always aiming for harder goals and higher standards while he's out riding.
Why am I giving advice on BMX4Life? 
Being a regular contributor at BMX4Life allows me to combine my passions for writing and biking. Even though I'm not as crafty on a BMX bike as I used to be, I still have plenty of knowledge to share with up-and-coming BMX riders. 
What was the first BMX bike you owned?
I grew up in the 1990s, and my first BMX bike was the iconic 1996 Haro Group1 Ali model. 
What's your worst wipe-out story?
I broke my arm while practicing a bar turn. 
What's one piece of advice you give to a beginner? 
Always put safety first. Accidents occur more often than you may think. 
Who's the biggest BMX star you look up to? 
Mat Hoffman is my favorite BMX rider of all time.