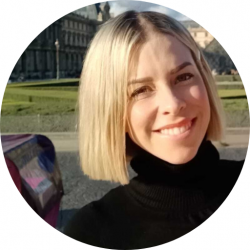 Latest posts by Jodie Chiffey
(see all)
BMX riding can be pretty dangerous especially without the proper kind of head protection. That's why we've put together this guide to the best BMX helmets you can buy.
Ordinary bicycle helmets usually don't cut it when it comes to BMX. You need something with added safety and durability to keep yourself protected.
Even though safety and comfort are the main things to consider, a new BMX helmet can help you look great when riding too.
We're going to have a look at the different types of BMX helmets and what you should consider when buying one. You'll also discover the best BMX helmets you can buy that will keep you protected when dirt jumping, racing, freestyling or street riding.
History of BMX helmets
Bicycle helmets prior to the 1970s didn't offer a great deal of protection. They were normally made of leather with a kind of 'hairnet' design. In fact, it wasn't until this decade that they really started to be widely used. Up to then, bicycle helmets were mainly used by racing cyclists.
Hard shell-type bicycle helmets became popular in the mainstream up until the 1990s when they started to tail off in favor of different designs.
However, they did remain popular with BMX riders due to the added protection that they offered.
BMX helmets in particular have undergone several design changes and styles over the years as well. Let's have a look at the different types of BMX helmets that you can buy.
Different types of BMX Helmets
Generally you will find BMX helmets in three different designs.
Open Face BMX Helmets
Open Face BMX helmets have a pretty modern and sleek design. They are good for BMX for several reasons.
One is that they are a streamlined helmet so they don't carry a lot of weight. This is ideal for racing and some other types of BMX riding. They also offer a good level of protection which is vital particularly when freestyling, racing or hitting dirt jumps.
They often come with a removable and adjustable visor that is great for shielding out the sun. It is also useful for protecting against branches when riding cross country and it gives your face adequate protection. This type of BMX helmet will usually have good ventilation too so you can keep cool on warm days.
Skate style BMX helmets
This type of BMX helmet is the classic look and is generally the design we have in our minds when we think of a bicycle helmet. It isn't a million miles away from the open face style. It isn't as sleek and modern.
This type of BMX helmet is also heavier. It isn't generally favored among racing enthusiasts due to the extra weight that it carries. The skate style BMX helmets aren't usually as well ventilated either. This means they aren't ideal for endurance or long distance BMXing.
Many freestyle BMXers will use these skate-style helmets and you'll also find them in street riding too.
Full Face BMX helmets
The final type of BMX helmet that you can buy is the full face BMX helmets. These have a design very much akin to motorcycle helmets in that they cover your full face and head. They are usually worn in the more dangerous aspects of BMX such as dirt jumping or certain types of short-distance racing.
While they are heavier due to their overall size, technology and the materials used have managed to reduce their weight over the years. For example, many of the full face BMX helmets will be made from carbon fibre.
This type of BMX helmet offers the most protection. They also have visors and will usually have a decent level of ventilation. The full-face style also leaves more room for unique and intricate designs so, from an aesthetic point of view, they can look really good.
The major differences between BMX helmets and ordinary bicycle helmets
Helmets that have been made for BMX riding are different from your ordinary bicycle helmets. This is because BMX is a lot more dangerous than casual cycling. Whether it is reaching fast speeds, jumping off dirt tracks, or freestyling, the chances of falls and head impacts are higher.
BMX helmets will offer a greater deal of protection than ordinary bicycle helmets. They also tend to be a bit heavier (although not in every case) and this is a result of the added protective design that is used.
If you are a BMX rider, it is advisable to have a specific BMX helmet. It will provide more protection than an ordinary bicycle helmet which is vital to keep yourself safe.
Advantages of BMX Helmets
They offer more protection
BMX helmets have a big advantage over many other types of bicycle helmets as they provide better protection. Due to the nature of BMX and the fast speeds or dangerous tricks that are performed, BMX helmets need to have better safety measures.
BMX helmets have good ventilation
Even though many BMX helmets will be a bit heavier than ordinary helmets, most are well ventilated. This is ideal for keeping your body temperature down and great when on endurance races.
They have great designs
BMX is a type of culture on its own. Many BMX helmets will offer brilliant designs, styles, and artwork. You can really stand out from the crowd and have a unique aesthetic with a BMX helmet.
The Disadvantages of BMX Helmets
They are usually heavier
While some BMX helmets are quite lightweight and new materials have helped with this, they are normally a bit heavier. This is due to the added protection and safety measures that are designed to negate the impact of falls and collisions. So, compared to many other types of bicycle helmets, BMX helmets can carry more weight.
Things to look out for when buying BMX helmets
Let's have a look at a few things that you should consider before you go and buy a new BMX helmet.
Fit
Not only is the fit of your BMX helmet important when it comes to comfort but it is also important for safety too. A poorly fitted BMX helmet won't give you all the protection you need. If it is too small and doesn't cover certain parts of your head adequately, this can lead to injuries if you have a fall.
To get the best fit for a BMX helmet, you need to take measurements of the length, width, and depth of your head. This will help you to find one that will fit properly. Some BMX helmets don't have great variation in terms of sizes so even if you do take proper measures, you might find that you need a slightly bigger or smaller size.
That being said, if you don't measure your head properly, the chances of getting the right fit on your BMX helmet will be reduced.
Comfort
Something else to keep in mind when buying a new BMX helmet is comfort.
This is generally achieved by the foam and the underlining on the inside of the helmet. Some helmets are going to be more comfortable than others. Another thing to think about includes how long you will be wearing it for in one go? You could perhaps sacrifice some level of comfort for other features if you are only wearing it for short periods of time.
For anyone who is going to be on their BMX for hours then comfort is vitally important.
Material
The best BMX helmets are usually those that are made from Acrylonitrile Butadiene Styrene or ABS for short. This is a material that features very strong shock absorption so it is perfect for withstanding bumps and impacts that you get with BMX. It is also a very strong material too so it has durability and should last for a long time.
BMX helmets that aren't made from ABS will generally be crafted from a strong PVC. This also provides shock absorption and normally makes a strong and durable helmet too.
Cost
BMX helmets can cost a bit more than ordinary bicycle helmets. This is because they have been designed for a specific type of riding and need attributes to best protect those who BMX.
That being said, there are different price structures to BMX helmets.
Even though a higher price doesn't necessarily mean a better product, we would recommend spending a bit of extra money if you can. If it means you get a better helmet for a bit more money this can really help to keep you safe. Don't skimp on a few dollars and potentially put yourself at risk to head injuries if you fall.
Design
As we looked at above, there are different types of BMX helmets. These consist of open face, full face, and skate style helmets. The style of the BMX helmet to go for will depend on a few different factors.
For example, if you are BMX racing then you'll likely want a lightweight open face helmet whereas for dirt jumping a full-face helmet that offers more protection will be more suitable.
Think about the type of BMX you do and choose the right type of helmet for that purpose.
My Top Recommendations For Best BMX Helmets
Let's get into the real reason we are here – to find out the best BMX helmets that you can buy.
Best skate style BMX helmet – Triple Eight Dual Certified MIPS Bike and Skateboard Helmet
The Triple Eight Dual Certified MIPS Bike and Skateboard Helmet is your best bet for a skate-style design. This multipurpose helmet can be used across a variety of sports and its construction makes it ideal for BMX too.
It features a strong ABS shell for protection against falls and impacts, while the EPS lining is there for additional comfort. The ABS design also means that it has longevity and durability and should stay in top condition for a long time.
It is available in several colors – black matte, blue matte, and a glossy red – so you can be as noticeable or discreet you like. The helmet complies with CPSC Safety Standard for Bicycle Helmets and the chinstrap is adjustable so you get the right fit.
All in all, this is a very decent skate-style helmet for the cost. It can be used for various sports and is ideal for various forms of BMX.
Yellow Jacket Helmet
A cheaper alternative to the Triple Eight is the Yellow Jacket Helmet. This is another skate-style helmet that can also be used for BMX. It also passes ASTM and CPSC standards and has good impact resistance. It perhaps doesn't offer as much durability as the Triple Eight BMX helmet which is a bit of a downside.
This helmet does offer decent ventilation for the price. It has an adjustable chin strap as well if you need a tighter or snugger fit. You'll also find this available in a variety of colors too. Not a bad skate-style helmet for BMX but if you can pay a little extra for a skate helmet, the Triple Eight is better.
Best BMX Helmet for Ventilation – TurboSke Helmet
This is our top recommendation for a BMX helmet that has its focus on ventilation. The TurboSke BMX Helmet has 11 air vents that are designed to keep you cool if you are BMXing for long periods of time. It allows fresh air in while releasing the stale air that builds up.
There is a lot of color variation with this helmet too as it comes in a number of designs. This includes black and green, blue, pink, and white. With two layers of protection, it is both CPSC and CE EN 1078 certified.
It is adjustable too so you can get the right fit. For the price and the ventilation it offers, this TurboSke BMX Helmet is what you need for long rides on your BMX.
Skull Cap BMX Helmet
Another option for a well-ventilated helmet is the Skull Cap BMX Helmet. If you want a helmet that comes in a wide variety of styles and unique designs, this is definitely it. Skull Cap is known for their great style and this helmet is no different.
It also offers 8 air vents which provide great ventilation when BMXing. Perhaps not as well ventilated as the TurboSke, but very good nonetheless.
Safety is assured with its design too. It has a polycarbonate hard shell construction with in-mold technology so that impacts are absorbed effectively. This also helps with the overall durability too. The Skull Cap BMX helmet not only offers good ventilation as well as decent protection but they look really cool as well.
Best BMX Full Face Helmet – Fly Default Helmet
If you are after a full face BMX helmet for racing, freestyling, or dirt jumping, the Fly Default BMX Helmet is the option to go for. In terms of affordability, this is a very well priced full-face helmet. While full-face helmets are usually more expensive than the open face skate style designs, this is still a very affordable product.
It is well ventilated with 21 vents which is ideal for racing, It offers full head protection with its aerodynamic poly-alloy shell and passes all safety standards. The liner is removable and washable too which is a feature we really like to keep this helmet fresh months and even years down the line.
The helmet is quite heavy however that is fairly standard when it comes to full-face BMX helmets. If you need additional protection, great ventilation, and style, the Fly Default BMX Helmet is ideal.
Bell MX-9 MIPS Dirt Helmet
Coming in slightly more expensive than the Fly Default, the Bell MX-9 MIPS Dirt Helmet is another good full face design helmet for BMX.
It has a polycarbonate/ABS shell construction which gives it great protection and durability. This helmet passes all safety standards and will absorb shocks well. The interior lining is bacteria resistant and can also be removed as washed. This helps to keep the helmet clean and fresh and will aid with its longevity.
You will find a Velocity Flow Ventilation system with this helmet to help keep you cool whatever type of BMX you do.
Overall this is a great full-face BMX helmet. It gives you everything you need to keep you safe, ventilated and it has a really nice design too.
Best open face BMX helmet – Bell 4Forty MIPS
Even though this open face helmet is a bit on the pricey side, it is a very good model. The Bell 4Forty MIPS BMX Helmet has an in-mold polycarbonate shell for a high level of protection.
The MIPS technology further helps with this as it has been designed to reduce rotational forces that come as a result of shocks and impacts. The visor helps to protect your eyes and the top of your face and can be used with goggles or glasses.
There is decent ventilation with this BMT helmet too and it can also be used for general mountain biking. If you want different color choices then you'll find this a good choice as well. The helmet comes with various color schemes.
We really like the Bell 4Forty MIPS BMX Helmet and even if it is a bit expensive, it is the best open face helmet on the market.
PHZ BMX Helmet
If you are budget conscious and perhaps don't have a lot of money to spend on a new helmet, go for the PHZ BMX Helmet.
It comes in a lot cheaper than the Bell 4Forty but still offers a good deal of protection. This open face helmet has a polycarbonate shell combined with a high-density EPS foam. It complies with the relevant safety standards and will keep your head protected if you suffer a fall or crash.
You can adjust this helmet with the straps so you get a snug fit. This helmet is also very well ventilated with multiple air homes to let stale air escape but to bring fresh air in. It will keep you cool when on your BMX.
It has a nice and understated design while still offering some flashes of color. There isn't much to dislike about the PHZ BMX Helmet and if you want a more affordable option it is hard to go wrong.
FAQs
Question: Do BMX helmets offer more protection than ordinary cycling helmets?
Answer: In many cases, yes. Due to the dangerous nature of BMX with dirt jumps, fast riding and freestyle tricks, BMX helmets need to have additional protection. They might not always have more protection than ordinary helmets but in most instances they are safer.
Question: Are BMX helmets expensive?
Answer: They can be a bit pricier than normal helmets due to having additional safety measures to deal with shock absorption and impacts. That being said, many BMX helmets are affordable and you should be able to find one in your price range.
Question: Should I measure my head before I buy a BMX helmet?
Answer: Yes. If you don't measure the length, width, and depth of your head you run the risk of buying an ill-fitting helmet. Not only is this going to be uncomfortable but it can be a safety hazard too. If it doesn't fully protect your head or is loose and may come off, this can be dangerous if you have a fall.
Question: Will I sweat with a BMX helmet on?
Answer: You can buy BMX helmets which come with a lot of vents. This helps to let air in and out and will cool you down which means less sweating. Be wary of BMX helmets with a lot of vents though as this can mean less protection for your head.
Question: Do I need a particular style of BMX helmet?
Answer: Some types of BMX riding means you need a certain BMX helmet to offer more protection. This can include dirt jump, for example when a full-face helmet is recommended. Other types of BMX – some racing for example – means you might want to look for a lightweight helmet.
Conclusion: The best BMX helmets to keep you safe and comfortable
BMX helmets have a range of additional safety features due to the nature of the sport. The risk of falling and impacts is higher with BMX than many other cycling disciplines.
If you need a skate style BMX helmet which is akin to the traditional design, go for the Triple Eight Dual Certified MIPS Bike and Skateboard Helmet. It has a strong ABS construction and EPS lining. Like all the helmets we have recommended, it meets the relevant safety standards too.
For any endurance BMXers or if you are going to be on your bike for long periods of time, the TurboSke BMX Helmet is best for ventilation. It has 11 air holes that allow fresh air to circulate while removing stale air. This will keep you cool in all weather conditions. The fact that it is also very durable and provides good protection makes it a stellar choice.
For BMX racing and dirt jumping, the best full-face helmet to get in our opinion is the Fly Default BMX Helmet. It is going to be heavier than the other helmets we have listed due to its design. However, as a full-face BMX helmet, it is actually very affordable. It provides brilliant protection with a real standout aesthetic. The removable and washable lining is a great bonus to keep this helmet fresh.
Finally, for an open face BMX helmet, you should go for the Bell 4Forty MIPS BMX Helmet. It is a little bit pricier but if your budget can stretch then this is a great choice. Not only does it have very good protection and ventilation but it is available in various colors to coordinate your appearance.
Read more: