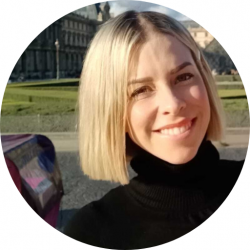 Latest posts by Jodie Chiffey
(see all)
Finding the best BMX tires for your bike can really upgrade its performance and how it handles on different terrain. Whether you are biking on dirt tracks, racing competitively, riding on concrete surfaces, or performing freestyle tricks, new tires can have a big impact.
Fitting new tires onto your bike isn't just about how it rides and performs, they can also greatly enhance how it looks too.
In this article, we're going to not only show the different types of tires you can buy but also what the best BMX tires are for each biking style.
Before we do that, let's look at the history of BMX tires.
History of BMX tires
BMX – which stands for Bicycle Motocross – is a term that covers off road bicycling racing and riding. It emerged in the 1970s in California and has grown massively in popularity across the world since then.
The documentary film 'On Any Sunday' which was released in 1971, really kick started BMX biking and propelled it into the mainstream. From there it has gone through many phases and has created several biking subcultures.
Bob Haro, who is the founder of Haro Bikes, was a pioneer behind BMX biking and helped make it popular in the early days especially when it came to freestyle riding.
BMX bikes are usually made from steel, carbon or aluminum and often have a lightweight construction to aid with maneuverability and control.
Over the years, BMX tires have emerged in several different categories which we will explore in more depth later on. This consists of:
Dirt Tires
Street Tires
Freestyle Tires
Race Tires
The tires have changed through the decades to fit in different technology and riding styles. BMX tires are normally tougher and wider than other bicycle tires. This is down to the fact that BMX biking usually involves lots of hard landings and drops so they need to be specially constructed in order to cope with this.
Different types of BMX Tires
BMX tires are divided in four main categories.
Dirt tires
Dirt biking is often one of the main images we think about with BMX. It involves jumping off and over mounds made from soil and dirt.
Dirt BMX tires are usually thinner than some of the other models (such as the BMX tires you use for freestyling) and they are a bit lighter in weight too. This is because with dirt biking you are going to get airbourne and will want to cover as much distance as you can. The usual rim size for dirt BMX tires is around 1.9 – 2 inches.
These tires are usually categorized by having deep treads and they also come with superior grip. This is because the tires need to drip the terrain properly and they should have a ridgy with quite a deep construction. With dirt BMX tires the PSI rating is generally pretty high (above 40) and this will help with better landings and overall control.
While some BMX tires can be versatile and used in different situations, you should also use tires that have been specifically designed for dirt tracks. Using BMX tires on dirt tracks that have been made for street, racing or freestyling can cause slips, skids and overall loss of control.
Street tires
Street tires are a bit different than dirt tires. They are also known as flatland tires. BMX street biking is still very popular and something you would often find more in urban areas.
As the surfaces are smoother and less likely to contain uneven surfaces, dirt and debris, street BMX tires don't necessarily need as strong a grip.
They will normally have a smoother grip and tread than some other forms of BMX tires. This is down to the fact that they are often used in smoother surfaces (concrete for example). Street BMX tires are usually just over 2 inches wide as they still need to absorb impact and the PSI is generally around 40 – 70 to create a softer ride as well.
Freestyle tires
Freestyle tires are designed for having a large amount of maneuverability and, similar to street tires, they are generally used on smoother surfaces. These types of BMX tires are normally 2.2 inches as the impact landings are often quite high.
If you are going to be using these tires on concrete surfaces then shallow grooves are usually recommended. You'll need a bit of extra grip for freestyling in urban environments rather than ordinary biking (especially when it is wet) and the PSI is usually between 40 and 70 which is similar to street BMX tires. This helps to absorb impacts and to create a smoother ride.
If you are undertaking a lot of spin-style freestyle riding then you may need a slightly higher PSI and this is also true if you are performing tricks on ramps on a regular basis.
Race tires
Another type of BMX tires is race tires and in comparison to dirt and freestyle tires, these are usually a bit narrower. The size is somewhere between 1.25 inches and 1.37 inches. The reason for this is that the reduced width allows for better responsiveness and agility when riding.
With race BMX tires the PSI should be higher as well and they are normally around 80 PSI. This has several effects and has a positive impact when racing. This includes better resistance without sacrificing traction when racing.
The Major Differences between BMX tires and ordinary bicycle tires
BMX tires and ordinary bicycle tires have several differences.
The big difference is that BMX tires tend to be more durable and tough wearing. This is largely down to the activities that BMX riders are doing such as jumping onto dirt tracks, racing or performing a variety of tricks.
The PSI levels with BMX tires have to hold up as well when compared to other types of bicycle tire.
Even though there are several different types of BMX tires as we have seen – mainly racing, freestyle, street and dirt – they all have durability in common and are also designed for hard use on a variety of tough surfaces.
Advantages of BMX Tires
They are durable – One of the big advantages of using BMX tires is that they are durable and long lasting. This is because they need to be able to stand up to the rigor of rough terrain, high impacts and absorbing shocks regularly.
Different types for various biking styles – There are BMX tires available for a wide variety of activities from dirt biking, freestyling, racing and using on urban environments. You will be able to find BMX tires to suit what you need.
BMX tires have a nice aesthetic – Not only do BMX tires provide a great biking experience, they look really good as well. You can find BMX tires in various colors and with different tread patterns if you want to boost the overall look of your bike.
The Disadvantages of BMX Tires
They might be overkill for normal biking – If you aren't freestyling, jumping off dirt mounds or doing any heavy duty biking, BMX tires may be too much for what you need. While they can be good for everyday biking too as a result of their durability, there might be more suitable options out there.
Things to look out for when buying BMX tires
Before you dive in and buy BMX tires for your bike, there are certain things that you need to take into consideration first.
The type of biking you are doing
As you will know by now, different BMX tires are designed for different types of biking.
If you are regularly riding on dirt tracks then you need different tires than if you were mainly biking on concrete. This is because BMX tires have different widths and also different tread patterns.
Some will hold their grip more on certain surfaces while others are designed to give you more agility and movement. For example, if you are dirt riding you will need a deeper tread than if you are mainly using your bike on smoother surfaces like concrete.
There is also a safety concern with this too.
Using BMX tires that aren't designed for the purposes you need can cause slips, skids and can generally be a safety hazard. For example if you use street tires on a dirt track. Make sure you pair up the type of biking you are doing with the BMX tires that are designed for that purpose.
Check they have the right PSI
This is similar to our first point – some BMX tires have a higher or lower PSI rating than others.
Whatever one you need will depend on the activities you are undertaking. Freestyle BMX tires for example will need a PSI of between 40 and 70 PSI and this is fairly close to street BMX tires.
On the other hand if you are using your BMX for racing, the PSI needs to be above 70 to give you better agility, responsiveness and control.
Again, there is a safety element to this and you need to ensure that whatever tires you are buying have the correct PSI for what you need.
Get the right size of BMX tires
Alongside different types of BMX tires, there are different types of BMX bikes and the tires need to fit the bike you have.
For example, if you have a Pro BMX bike – which is usually the version of adults and teenagers – the wheel diameter will be around 20 inches. If you are buying tires for junior or childrens bikes, the diameter is going to be less.
Make sure that you know in advance what the diameter of the wheels are on your BMX so you get the right size of tire to fit them.
Think about the cost
This applies to pretty much anything before you make a purchase – you need to take the cost into consideration.
BMX tires come in various price brackets.
Just because one model is pretty expensive doesn't necessarily mean that it is the best. Similarly, cheaper and more inexpensive models of BMX tires aren't always the worst. So, instead of just focusing on the price look at the different features and how they perform.
Ensure you get long lasting tires
BMX tires by definition are generally long lasting and durable. They usually have more longevity than most types of bicycle tires and this is mainly down to the activities that you are doing with them.
Jumping onto dirt tracks and concrete, performing tricks or racing, will all wear tires down quite considerably. If you use normal bicycle tires for this purpose, not only will they provide less control but they will also wear down very quickly.
Do your research into the different types of BMX tires to make sure that you get models that will last. There is no point spending money on BMX tires that will just wear out in a short period of time and you will need to replace them. Also think about the type of BMX biking you are doing – some will wear down faster than others.
My Top Recommendations For Best BMX Tires
Now that you know the different types of BMX tires that exist, let's have a look at my top recommendations for BMX tires in more detail.
Best BMX Dirt Tires – Diamondback L-Train Dirt Tires
The beauty of the Diamondback L-Train Dirt Tires for BMX riding is that they are very versatile and can be used in different situations.
With a PSI of 65, they are perfect for hitting the dirt tracks as it will allow for softer landings on rough terrain, and the effect of the impact is reduced. They have an oversized grip tread pattern and are ideal for all types of weather with good traction and control.
These BMX dirt tires are durable and long-lasting too as they feature a wire-bead Blackwall wire. You'll also find the BMX tires to be fairly lightweight as they only weigh 1 lbs. While it is heavier than some other tires on this list, the extra weight can help with control on uneven ground.
Overall these are great BMX tires that, while aimed at dirt tracks and off-road pursuits, are ideal for a number of situations.
Vans x Cult Tire
Another tire that is suited to dirt BMXing is the Vans x Cult Tire and what we really like about this tire is the design.
They come in a variety of bright and colorful shades and patterns so if you want to add a nice aesthetic to your bike, then these are the tires to go for. They also provide good control and grip on off-road and dirt tracks and will absorb the impact of jumps too.
The high-pressure sidewalls and lightweight construction and good additions.
We've chosen the yellow camo model however you can find a variety of great color schemes and designs and you won't be disappointed with the grip that these tires offer.
Best BMX Street Tires – ODYSSEY Sunday Street Sweeper Tire
This is our top recommended tire for street racing.
The ODYSSEY Sunday Street Sweeper Tire is found in a lovely purple and black combo color scheme so you will really brighten up your bike with this model. It has an ideal PSI for street racing (max of 100) and it is actually favored by many pro BMX riders such as Aaron Ross.
It is suited to absorbing impacts and providing great grip on concrete and other smooth surfaces. The softer durometer on the center tread offers a better cornering grip while grinds are easily done due to the harder durometer on the side tread.
This is definitely one of the best BMX tires on the market and it leads in the street category for good reason.
BSD Donnastreet Tire
Another solid option for street BMX riding is the BSD Donnastreet Tire and we really like the different aesthetics this gives. The surplus green model is a particular favorite of ours.
It has several features that make it great for street racing which includes the low rolling resistance due to the smooth center, extra grip for added control as well as tear-resistant silkworm casing.
The maximum PSI is 110 which is a bit high for casual BMX riders however it means you can set it high enough for street BMX riding (recommended to be between 40 – 70).
These are really lightweight tires too as they come in at either 680g or 730g depending on what width you get.
Best BMX Freestyle Tires – SUNLITE Freestyle BMX Kontact Tires
Moving into the freestyle category and the SUNLITE Freestyle BMX Kontact Tires are a really good choice if you are taking on lots of tricks and jumps on smooth surfaces. The many color schemes from red to yellow, blue to orange isn't the only thing we like about these tires. They also have low weight (720g), good max PSI as well as grippy beads, and wrap-around tread grooves.
These tires are ideal for freestyle maneuvers and will grip onto fairly smooth surfaces with ease. There are also 6 different size options with these tires.
Overall we love the diversity and options that you get with these BMX tires and that is why they are out favored tires for freestyling.
Fiction Troop BMX Bike Tires
Another option for BMX freestyle tires is the Fiction Troop BMX Bike Tires.
The jungle camo version is really good looking. Their width of 2.3 inches and the high PSI means that you will get a good grip with these tires on a variety of surfaces. They only weigh 710g as well which is ideal for agility, maneuverability, and everything you need for freestyling on a BMX bike.
You'll find that they have good shock absorption and impacts are reduced when using these BMX tires. While they do offer great grip, control and are light enough to move around freely, it is the unique design that will make you stand out from the crowd.
Best BMX Racing Tires – Maxxis DTH DC Race BMX Tires
Moving onto our last category of BMX tires – racing tires – and the Maxxis DTH DC Race BMX Tires are the best option to choose.
With a max PSI of 85, they are perfect for BMX racing while they also come with a tread that is tailor-made from BMX tracks. In fact, these tires were originally made for the Olympic Games and also feature an easy folding design and are incredibly lightweight (they weigh only 245g). This helps them to reach high speeds while still retaining good control.
There really isn't much bad to be said about these BMX racing tires. Perhaps a bit expensive compared to some other models but you are paying for real quality that offers everything you need on BMX racing tracks.
Maxxis Hookworm Race Tires
My final top recommendation for BMX tires is the Maxxis Hookworm Race Tires and they offer a credible alternative to the other Maxxis offering – the DTH DC Race BMX Tires.
These tires are used by many professional BMX racers and have a high PSI rating with added durability. They do weigh a bit more (at 655g) but this actually adds to their versatility. While they are aimed at BMX racing, the grooved slick tread design, bead to bead tread and weight means they are also at home with other types of BMX riding too.
These BMX tires are great if you want something a little more versatile but which are primarily used for racing.
FAQs About BMX Tires
Question: What PSI should my BMX tires be?
Answer: This depends on what type of BMX tires you are buying. You can find a rough guide below which will give you an idea of the PSI you need for each type of BMX tire:
• Street BMX tires: 40-70 +
• Racing BMX tires: 80+
• Dirt BMX tires: 40-65
• Freestyle BMX tires: 70 +
Question: Do I need certain BMX tires for different types of riding?
Answer: Yes. BMX tires are quite a broad category and they cover several different types of biking such as street and freestyling on smoother surfaces, racing around tracks and dirt and off-road BMXing. You need tires to suit what BMX riding you do as they have different features and PSI ratings.
Question: Do BMX tires come in different sizes?
Answer: Yes. You will find different sizes of BMX tires however for most adults the tires have a 20 inch diameter although you can buy wider or narrow tires depending on what you need.
Question: Can you buy junior BMX tires?
Answer: Yes. There are BMX tires available for juniors and kids. They are usually four different sizes for BMX bikes – pro, expert, junior as well as mini – and there are tires to fit all sizes.
Question: Are BMX tires expensive?
Answer: They can be but it depends on the model you purchase. BMX tires tend to be more durable and offer different features than normal bicycle tires and this often puts up the price. Although you can find inexpensive BMX tires and there are models to suit every budget.
Conclusion: The Best BMX Tires for freestyle, street, racing and dirt biking
In my opinion, the best BMX tires for dirt tracks are the Diamondback L-Train Dirt Tires as they allow for softer landings on rough terrain and offer excellent control and traction.
If you prefer freestyle BMX riding, the best tires to get are the SUNLITE Freestyle BMX Kontact Tires. Not only do they come in a variety of colors but they are great for control and undertaking freestyle maneuvers on smoother surfaces.
The ODYSSEY Sunday Street Sweeper Tire is ideal for street use and they are favored by several professional riders. We really like the beautiful design but they also come with great grip and absorb impacts on concrete effectively.
Finally, if BMX racing is more your thing then opt for the Maxxis DTH DC Race BMX Tires. They are very lightweight which allows them to reach high speeds. These tires were actually designed for racing at the Olympics so it is difficult to go wrong with this model from Maxxis.
Read more: