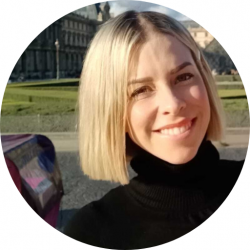 Latest posts by Jodie Chiffey
(see all)
Upgrading your bike with the best BMX cranks can greatly improve its overall performance.
Whether you are using your BMX on dirt tracks, for freestyle tricks, street riding or even racing, cranks play a vital role.
However, many people don't give this component a second thought. Cranks are often overlooked but while they not only impact on its performance, they also play a pivotal role in ensuring comfort, stability, and control too.
We're going to show you the best BMX cranks that you can get for your bike. We'll also tell you what you need to know about buying cranks from the different versions to what you should consider before you purchase.
Best BMX Cranks For Your Bike – Overview
Before we get into the details of the ones we have chosen, here is a quick overview of the best BMX cranks for your bike.
What is a BMX Crank?
The cranks on your BMX bike are components that are part of the overall chainset.
This is the part of your BMX that moves together at one time so when you rotate your legs and feet on the BMX pedals, this is turned into energy. Essentially they are a vital part of building up power and speed.
Cranks play an important function on your BMX. While they work to help you generate the power they can also perform a big role in ensuring comfort too.
Usually, BMX cranks are made from one of five materials: aluminum alloy, titanium, carbon fiber, Chromoly steel and regular steel. The material of the crank you will be searching for is dependent on what type of riding you do.
For example, carbon fiber cranks are often found in higher-end BMX bikes for racing and dirt biking because they aim for the weight over strength. Freestyle BMX bikes will usually have Chromoly steel and regular steel for increased durability.
Types of BMX cranks
BMX cranks aren't just found in one category – in fact, there are several types of BMX cranks that you can buy.
One Piece BMX Cranks
One-piece BMX cranks are normally found on entry-level BMX bikes as well as BMX bikes that have been designed for kids.
They are called one piece because unsurprisingly, the crankset is all one solid component. It is a single piece of forged Chromoly steel. The spindle and both crank arms are all in one piece.
You won't find these on BMX bikes that are designed for freestyle use. The one-piece BMX cranks are usually weaker than other types, so it doesn't suit freestyle BMX biking.
Two-Piece BMX Cranks
Two-Piece BMX cranks are more commonly found than their one-piece counterparts.
These BMX cranks are the most popular type and are the favored design of many BMX enthusiasts. They have a spindle that is actually integrated into one of the crank arms.
Two-piece BMX cranks offer a high level of durability and strength. This is why they are the go-to design for many BMX bikers especially if they are biking on rough and ready terrain. You'll find the two-piece design on many dirt and street BMX bikes.
Three Piece BMX Cranks
The final type of BMX crank is the three-piece design.
With these cranks you have three separate components – two separate arms in addition to a splined spindle. This is the type of crank that you will often come across on freestyle BMX bikes.
There are a few advantages of using three-piece BMX cranks. While the two-piece design is generally more popular, three-piece BMX cranks allow for an adjustable crank clearance. They also have added durability and strength due to their construction as well.
Benefits of upgrading your BMX cranks
Getting new cranks onto your BMX bike has several advantages and can prove to be a big upgrade on the stock components.
Improved Performance
Adding the best BMX cranks for your style of riding can mean that your BMX bike will perform better overall.
Some cranks can help you to reach quicker speeds in less time. This is especially useful for BMX racing but can apply to any kind of biking from dirt tracks to street use. Upgraded cranks can also help with performance control and stability. This means you can do more with your bike, whether it is new tricks or tackling corners better, while still retaining control.
Added durability
If you choose the right cranks for your biking style you can add durability to this component and your bike overall.
Steel cranks for example offer great longevity and can withstand damage. This can be particularly useful if you ride on rough terrain. Some BMX cranks will be able to withstand more impacts and blows than others so you won't need to change them as often.
Reduce the weight
Some BMX riding requires you to shed as much weight from your bike as possible.
For example, BMX bikes designed for racing need to be lightweight so you pick up good speeds and can manoeuvre corners and other obstacles effectively. With the best BMX cranks for racing that are usually made of aluminum or carbon fiber, you can reduce the weight of your bike. This means faster speeds but not necessarily sacrificing control and stability.
Things to consider when buying BMX cranks
Buying BMX cranks for the first time can be a bit of a headache. The market is pretty big and there are a lot of varieties out there. Not just in relation to a one-piece, two-piece, or three-piece cranks, but there are several other things to take into consideration:
Crank arm length
The crank arm length for BMX bikes is usually in the 155mm to 180mm range. Your type of riding will determine the length of the crank arm.
Dirt biking, for instance, will require a longer length maybe even up to 190mm while street riders and freestylers will need a much shorter length. For freestyling this can go down to 125mm. The shorter the crank arms are, the closer your feet will be.
Spindle size
The spindle sizes for BMX bikes are generally 19mm, 22mm and 24mm. This can have a big impact on your performance as well as your comfort when riding. A 19mm spindle size is ideal for dirt bikers, 22mm for street racing as it has added strength, while the 24mm spindles give you even more strength but will add extra weight too.
Size of the bottom bracket
The bottom bracket on a BMX bike is in the center of the frame and it is what the cranks and pedals turn around. BMX bikes usually have a mid-bottom bracket. This means you can use the spindle sizes that we mentioned above – 19mm, 22mm, and 24mm.
You need to ensure that your new cranks will fit the bottom bracket. If they don't, you will need to buy a new one. Just something to keep in mind as this can potentially add to your overall costs.
Price
BMX cranks can vary quite a bit when it comes to their price. Like most bike components, there are cheaper versions and more expensive models.
Keeping within your budget is important. That being said, sometimes spending a little more money can give you much-needed performance. Although, a higher cost doesn't always mean better quality.
Material
We talked about what BMX cranks are made from above. Depending on your BMX style and what type of riding you do, you'll need to choose cranks made from a material to suit your needs. BMX cranks are made from aluminium alloy, titanium, carbon fibre, Chromoly steel and regular steel.
Best BMX Crank brands
There are a lot of manufacturers that make cranks for BMX bikes. These are some of the best ones that you will come across.
Eastern Bikes
Eastern Bikes are a manufacturer based in North Carolina. They have been producing a variety of BMX components for over 20 years. This includes cranks, forks, frames as well as complete BMX bikes too.
Odyssey
Odyssey is a BMX company that is based in California. They have been around since the mid 1980s and are the go to brand for a lot of BMX enthusiasts. Cranks are a speciality of this brand but they also produce a large number of other parts for BMX bikes.
Redline
Redline goes back even further. They have been in the BMX market as far back as BMX was even a thing. For decades they have produced bikes and components for a range of BMX disciples from racing, freestyle and dirt biking.
Eclat
A relative newcomer onto the market, Eclat have been around since 2008. They sell a variety of BMX components and parts and are known to be an innovative brand. Eclat don't tend to overcomplicate things but produce high quality and durable BMX parts.
5 Best BMX Cranks For Your Bike
If you are feeling overwhelmed with the amount of choice for BMX cranks out there, don't be. We are here to show you the 5 best BMX cranks you can buy for your bike.
ODYSSEY Thunderbolt+ Cranks
Even though they aren't the newest on the market, the ODYSSEY Thunderbolt+ Cranks are still an incredibly popular component for BMX bikes.
They have a two-piece design – so the spindle is permanently connected to one of the arms – and this can help with reducing wobble.
The spindle size with these cranks is 22mm so it is ideal as an all-rounder but especially when it comes to street racing. You'll find these cranks in 165, 170, 175, and 180mm sizes. They weigh 788g so they aren't the lightest but they are far from the heaviest.
Installation is relatively smooth with these BMX cranks. Even if you haven't changed your cranks before you shouldn't have any problems. Overall, the ODYSSEY Thunderbolt+ Cranks for BMX bikes offer great performance across a range of riding disciplines.
Pros
High quality cranks from a leading brand
22m spindle size so ideal for many types of biking
Easy to install with its two piece design
Cons
Pretty expensive compared to other BMX cranks
Eastern Bikes Eastern Throttle BMX Cranks
The Eastern Bikes Eastern Throttle BMX Cranks are best suited for beginner or just casual BMX users. This is because they are highly durable as they are made from Chromoly steel which has been heat treated. This adds durability and strength.
If you are just starting off with BMX or don't bike that often, these are ideal if you don't want to buy new cranks on a frequent basis.
They have a 170mm length but also come in 175mm too. This makes them suitable for several types of BMX riding although they will be too long for freestyle use. Weighing 885g puts them slightly on the heavier side but this can aid greatly with control. Again, this is another benefit of using these cranks as a beginner.
Installation with these cranks is a bit tricky, but overall they represent great value for money for beginners and casual BMX users.
Pros
A great choice for new BMX bikers
Will suit several BMX riding styles
Highly durable so won't need replaced very often
Cons
Installation can be difficult
Not suitable for freestyle BMX riding
Redline Monster II Crank Arm Set
This manufacturer is no newcomer to the BMX scene and the Redline Monster II Crank Arm Set is another part in a long line of great components.
It is made from tubular Chromoly which has been 100% heat-treated. This gives these cranks a great deal of durability. They weigh 891g so are ideal for casual users as well but are a bit on the heavier side.
Installation is very easy with these cranks too so you shouldn't encounter any problems when getting them onto your bike. These cranks might not be to everyone's taste with their weight, but they are a high quality component from a tried and trusted manufacturer.
Pros
High durable and will last for a long time
Easy to install and get onto your BMX
Good for casual BMX users
Cons
Are a bit on the heavier side so not for everyone
Eclat Maverick BMX Cranks
Eclat might be fairly new onto the BMX scene however the Eclat Maverick BMX Cranks are a great option for street riding and racing with their 22mm spindle. They have a three-piece construction alongside good durability and strength. In fact, the cranks are forged from 7000-series alloy.
We really like the actual design of these cranks too. They look very polished and simplicity is its strong point which is what Eclat is all about.
Although these are a little bit more expensive than some other BMX cranks, they are worth the money if you have it. Ideal for street use due to its durability and spindle size.
Pros
Highly durable cranks for BMX street use
Fantastic design that is understated but powerful
Three-piece construction for added strength
Cons
At the higher end of the pricing scale for BMX cranks
Profile Magnutanium Crankset
If you need BMX cranks for racing or freestyling, the Profile Magnutanium Crankset is the best option to go for.
We should state right at the start that they are the priciest on our list. They aren't cheap but the money you pay means you get a lot of great features.
These cranks come in various sizes from 145mm to 165mm so they are perfect for racing and freestyling. They are also very lightweight coming in at just 522g – 544g. They aren't suited to big jumps or handling a ton of hard impacts. Keep this in mind because while these are durable for their purposes, street use and dirt tracks aren;t what these cranks are designed for.
That being said, if you are a freestyler or into BMX racing, it is really hard to go wrong with these.
Pros
Ultra-lightweight but still quite durable
Best suited for freestyle and BMX racing
Various sizes and weights available
Cons
Will only appeal to certain BMX users
FAQs About BMX Cranks
Question: Can I buy one BMX cranks for all types of biking?
Answer: Sort of. While some BMX cranks are ideal as an all-rounder especially if you are just a casual biker, it is better to choose cranks that are suited for a specific purpose. For example, some cranks are shorter for freestyle and others are longer for dirt biking.
Question: Is it easy to install new BMX cranks?
Answer: Yes. While each individual model will have its own level of difficulty when it comes to installation, overall cranks are pretty straightforward to replace. Even if you haven't done this before, you should be able to replace the cranks on your BMX.
Question: Is buying new BMX cranks expensive?
Answer: Some BMX brands do get quite pricey. You can also find more affordable cranks for your BMX as well. Don't always associate price with quality as even though cranks that cost more are usually better constructed, this isn't always the case.
Question: Do I need to upgrade my BMX cranks?
Answer: It really depends on what type of biking you do and if you want added performance, comfort, and control. For some people, the stock cranks on their BMX will be sufficient however upgrading your cranks can have a big impact on how your bike performs.
Question: Does it matter what my BMX cranks are made from?
Answer: Yes. BMX cranks will be made from one of five materials – aluminum alloy, titanium, carbon fiber, Chromoly steel, and regular steel. Steel cranks will be heavier but will offer more strength whereas BMX cranks made from carbon fibre and aluminum will be lighter. It really depends on what type of biking you do whether you need heavier, lighter, or more durable cranks.
Conclusion – What are the best BMX cranks that you can buy?
BMX cranks are an often understated component but they have a vital role to play in performance, control, and durability.
If you are looking for an all-rounder that can handle most situations then we recommend going with the ODYSSEY Thunderbolt+ Cranks. Their two-piece design, spindle size, and durability mean that they'll perform well with most things you throw at them.
Beginner and casual BMX users should opt for the Eastern Bikes Eastern Throttle BMX Cranks. They are durable and carry a bit of weight. If you aren't using your BMX much, these are a good choice. You won't need to replace these cranks very often due to their construction and they offer good value for money.
Durability is also provided by the Redline Monster II Crank Arm Set and it is our go to BMX cranks if you want something that is particularly long-lasting. Installation is pretty straightforward with these cranks which will appeal to many people. They are a bit heavy but come from a trusted manufacturer.
Street BMXers should choose the Eclat Maverick BMX Cranks. They not only look great but with their three-piece construction, durability and spindle size, these cranks are ideal for concrete and smooth surfaces.
Finally, for freestyle BMXing and racing, the Profile Magnutanium Crankset is the ideal choice. They are very lightweight (even if they are expensive) and come in a range of sizes and weights. As you'll need low weight and a smaller size for BMX freestyling and racing, these cranks are perfect.
Read more: